Pokimane is a unique female streamer who posts game videos of League of Legends on YouTube and Twitch. She has gained numerous followers and some of them have tried re-editing her streaming videos. You can see her deepfake video on YouTube, which is very interesting. Here you'll learn how to make a high-quality deepfake video of Pokimane with the latest AI technology.
Pokimane, a Canadian YouTuber and League of Legends female anchor, was born in Morocco and later moved to Toronto, so she is fluent in both English and French. And later she graduated from McMaster University in chemical engineering. She is currently a superstar on the Twitch platform. Being a female game streamer and Youtuber with 5 million followers, Pokimane's most popular YouTube video is "Stream Highlight With Corobizar and ImSoFresh!" published on March 5, 2015. She often tells stories and jokes on both platforms.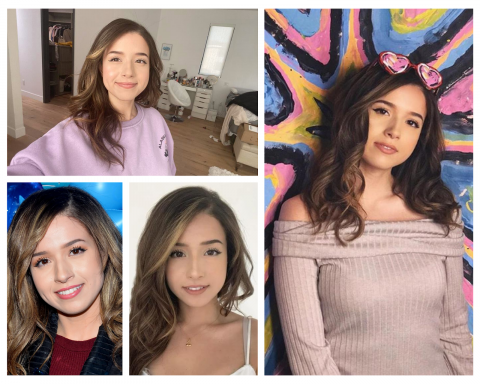 Pokimane started her career as a League of Legends streamer and then made up her mind to give up chemical engineering as she was aware of the huge opportunities the platform held. Later, she dropped out of school and went to Los Angeles to become a full-time anchor who does game streaming on youtube as well as on other live-streaming platforms. Then she started dabbling in IRL content, and gradually expanded to "Fortnite" (Fortnite). She is now among the top female streamers of the game. In addition to her thriving anchor business, she has also single-handedly created a rather successful merchandise line.
Pokimane Deepfake Videos on YouTube
Be it the number of fans or the average concurrent viewership rate, Pokimane is the well-deserved number-one female anchor on Twitch. She is loved by many people and her followers have tried re-editing her streaming videos. You can see her deepfake video on YouTube, which is very interesting. KSI Meets Pokimane at 'Rush Hour' As we can see,
KSI Meets Pokimane at 'Rush Hour'
, a deep fake video uploaded by the Youtube user
Monzi – MagicOfBarca
, has got 374,487 views and 22,000 likes. One commented "
Can't wait for jj to react"
, which aroused everyone's enthusiasm to see the follow-up. A few days later, JJ updated his reaction video as everyone expected. JJ's reaction video about the deep fake video
"Yo, deepfake is a crazy technology, ngl".
As this comment said, deepfake is an amazing technology to create fun things that do not exist. A lot of people have started to create videos using
deepfake
technology
for entertainment purposes, and many have received tons of views and likes on YouTube.
How to Make a High-Quality Pokimane Deepfake
Deepfake technology seems out of our reach, but in fact, it's not a tough thing for ordinary people to make high-quality
deepfake videos
. Here, DeepSwap will provide you with not only the best but also the easiest method to make deepfakes.
Pokimane Deepfake Step 1:
Open
DeepSwap.ai
, the best online deepfake tool.
Pokimane Deepfake Step 2:
Upload the original video/photo you want to swap with. Recommended Size & Length: Video: Max 100 MB, 120 s Photo: Max 10 MB GIF: Max 15 MB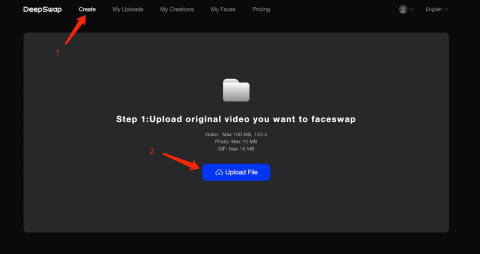 Pokimane Deepfake Step 3:
Add a face of Pokimane you want to swap with, which can be a selfie or a portrait of Pokimane. It should be clear and frontal without glasses.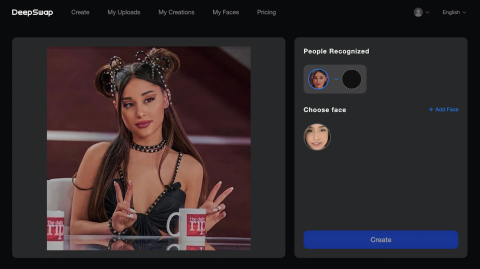 Pokimane Deepfake Step 4:
Click "Create" and then a
perfect deepfake
will be generated by AI in a few seconds.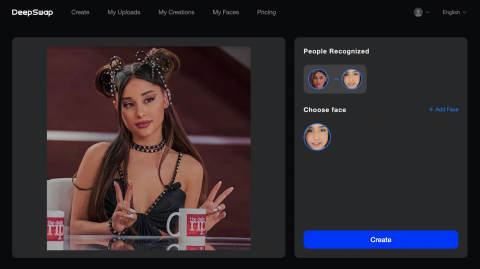 Pokimane Deepfake Step 5:
Save
the deepfake of Pokimane or upload the next file.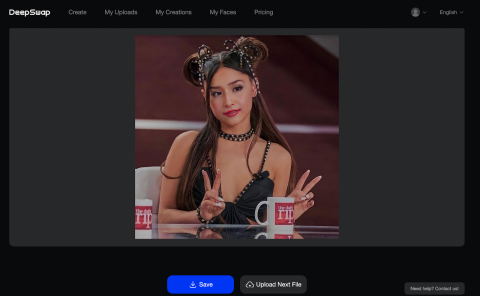 Let's check the deepfake we've just made.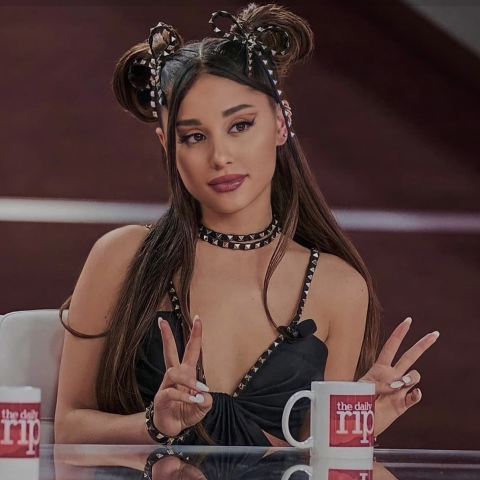 If you want to make another
celebrity deepfake
, just click the "Upload Next File" button and repeat the above steps. With DeepSwap.ai, the best online deepfake tool, deepfake is possible and simple. Let's get ready to enjoy fun deepfake trips with DeepSwap!