Creating a clear deepfake video is easier than you think, and here's how.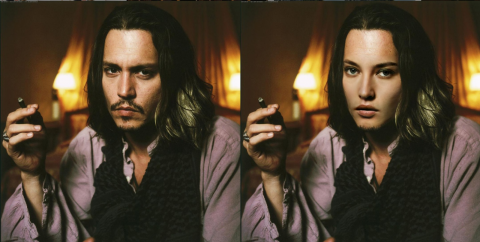 Several Reasons for Poor Video Quality
Software performance. The parameters set by the software during the editing and exporting process and the processing capability of the software will cause damage to the image quality.
The original video with low resolution. Some videos look fine on the phone, but may not reach the pixel requirement of video editing, which may result in the poor quality of the output after color corrections and adding special effects.
Improper setting. The settings are incorrect before production, which may affect the output ratio and image quality. For example, if you set a low pixel ratio of DV, it will produce low-quality video no matter how high the export settings are.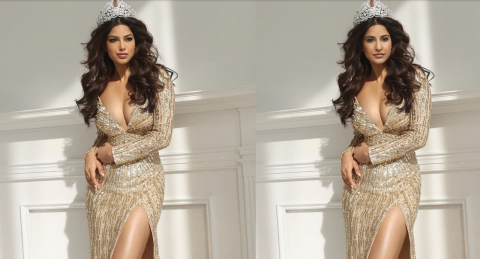 Deepfake Apps that Will Maintain the Quality
Deepswap
If you are a big fan of Millie Bobby Brown, Emma Watson, Taylor Swift, or any other celebrities, Deepswap might be the perfect deepfake online tool for you. It is developed by an advanced AI neural network and powerful image recognition technology. You can make an instant morphing without Photoshop skills and still keep the original quality.
FaceMagic App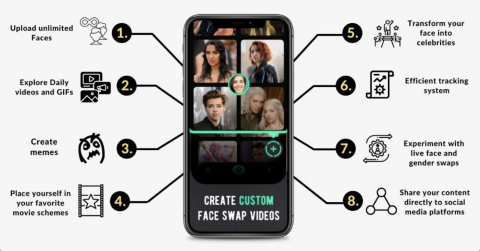 FaceMagic is a paid deepfake video editing app with a large amount of material and relatively simple functions. It allows users to make face-swap videos in just a sec with one selfie, making deepfake tech accessible to everyone. There is HD material for direct use, which is more suitable for common users. And the output video will be in the original quality.
How to Enhance the Video Quality?
Pre-shooting to ensure the quality and clarity of the video and adequate light, because of the initial shortage of late to adjust the parameters of the image quality damage.
Properly increase the video saturation, sharpening, and the correct color palette, good color can enhance the texture of the video screen. Contrast color, neighboring colors, etc.
When using the deepfake app or deepfake online editing, clearly understand the software requirements and then edit and input according to the requirements.
Hope it helps you!