Keeping up with the most recent developments has always been challenging for social media content creation providers across all divisions and businesses.
Should video content be commercialized? How can we utilize social media to its fullest? The DeepSwap now poses a new challenge.
What effect will DeepSwap have on the future of content creation ideas?
The creation of content involves many different genres and industries. I was interested in exploring a few potential ways that DeepSwap can affect content in the future because I am the marketing director for a company that offers gamified simulation training.
Today's face-swapping technology has a wide range of potential applications that could be helpful or harmful. As technology develops, it is imperative to consider the ethical ramifications of using face-swapping software and applications.
Table Of Contents
Add a header to begin generating the table of contents
Why Will Content Creation Be the Future of Work?
Are you an enthusiastic writer curious about the condition of content creation shortly? Creating content is a competitive industry, and the writing market is getting increasingly congested.
The good news is that demand for content creators increases as more freelance writers enter the market. The digital industry has been growing and will keep growing swiftly. And with the advancement of technology, it is not surprising that more individuals than ever before are consuming digital information.
To improve people's ability to entertain others, there was a need for a tool that could produce video material. For this reason, "DeepSwap.ai" was introduced to the public.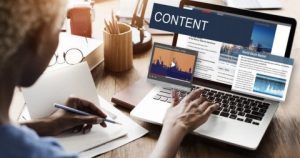 DeepSwap – Content Creation Tools
Using the tool DeepSwap, you can replace the faces in a certain movie with other people's faces. Changing faces is also known as face switching. It first gained popularity on "DeepSwap," a website that lets users swap videos using other people's faces. In this post, we'll go over three stages for changing a video's face on a PC, an Android or iPhone, and from a browser. Refer to the necessary element.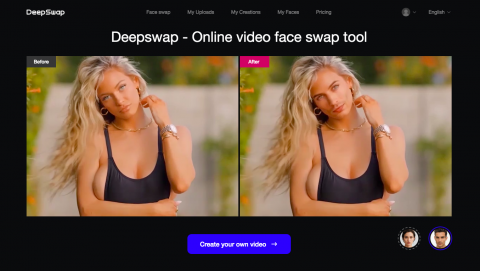 DeepSwap is the name of a well-known content creation software for face swapping. One selfie can make entertaining face-swap films and GIFs paired with frequently updated video resources. Your face will surely change, and you will become a famous person. It's amusing to replace your face with memes. Even better, you may share your face-changing video on social media and messaging platforms, which might increase the number of likes and comments you get.
You may easily change your appearance in a video with DeepSwap. Here is a comprehensive guide on using DeepSwap to change your face in a movie.
How to Faceswap on Deepswap
Time needed: 3 minutes.
Any video may have its faces switched by simply doing the following three things:
Step 1

Upload your high-quality video to Face Swap by selecting the Upload File option from the Face Swap menu.

Step 2

Select a source from the image you upload. Then add a celebrity's face or that of someone else as the target face. Click the "Face swap" button.

Step 3

Easily download your high-definition, small-sized AI refaced video/ movie for your next content creation. You can also swap faces on photo or GIF.
Simple have a quick access to make a faceswap photo/ video by clicking the button blow:
Interesting DeepSwap Features
• Using DeepSwap, changing the face in a video is simple.
• It is inexpensive.
• Simple to use.
• Downloading your switched video is simple and only requires hitting the download button.
• Use it to amuse your followers on social media.
• To have your innovative video receive millions of likes and followers.
Not only must the image you select include the two faces you wish to swap, but both faces must be positioned identically. You can exchange the faces more readily online when the faces are placed identically.
If you've ever wondered how to accomplish major face-swapping awards or how to put a face on another body without using Photoshop, you're almost halfway there. Just begin with the most appropriate example.
Benefits of DeepSwap
After your first successful face swap online, the following unavoidable adverse effects will happen:
• Online face-swapping prowess
• Fame on social media
• Belly chuckles
• Among the side effects include the need to produce more.
Even if your moderate production seems amazing, we believe you are aware of your limitations. Why limit yourself to infrequent face exchanges on the internet? Here are a couple more humorous spots to show off your characteristics, though you might want to save the jokes for after work.
Are Face-Changing Apps Free to Use?
Yes, and there are quite a few options available. Only a few items on the list require payment for face-changing features or the Premium version; all other items are free. So, make sure to choose DeepSwap because it will meet your expectations regarding functionality and usability.
How Safe is DeepSwap to Use?
DeepSwap changes your face and is risk-free to use. It won't disclose your photos to the public, and it won't even request any of your data. Picking trustworthy apps or websites is always a must because safety is such a crucial issue.
Summary
DeepSwap is an excellent content creation platform that functions well. Face transitions between images seem seamless. Changing a face in a video only sometimes results in a seamless transition. I will admit that. You may be able to tell the difference in some situations, but this tool is generally helpful. With DeepSwap, you may create a new image in a hurry.