From Iron Man to the Avengers, Marvel has created a series of deep-rooted superhero characters, each character has a specific timeline range, and these collectively constitute a behemoth in the movie market – Marvel Cinematic Universe. So far, Marvel has produced many movies, such as Iron Man, the Avengers, Doctor Strange in the Multiverse of Madness, etc.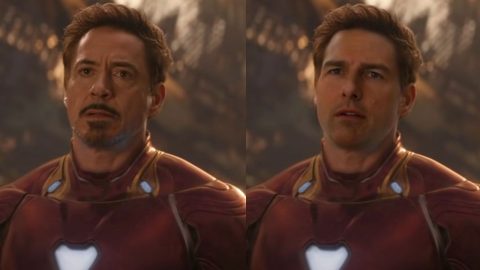 In addition to these, you can also see a lot of deep fake videos of Marvel characters on social media. Here are 4 funniest deepfake videos of Marvel characters:
Marvel's Avengers Game With MCU Actors
The deepfake video shows what Marvel's Avengers Games would look like if the characters had the likeness of the MCU cast. The core cast is seen in the video, including deep fake, Mark Ruffalo, Chris Hemsworth, Chris Evans, and Robert Downy Jr. The effects look good on some of the characters but fall into the dreaded uncanny valley with others.
The consensus online seems to be that Black Widow, Captain America, and Iron Man look the best in the deepfake video. Conversely, Thor and Banner look off-putting, as their faces and haircuts don't mesh well with the video game models. But still, the deepfake video evidently took a lot of work and is a sight worth seeing.
The Avengers of Oz
In this impressive deepfake video, members of the Avengers are placed into The Wizard of Oz, which is the classic 1939 musical fantasy film. The deepfake video was posted on YouTube by user NextFace and has received a high number of views.
Tom Cruise Is Iron Man
Marvel's new film, Doctor Strange in the Multiverse of Madness has been released in April. Before the release of the film, the most intense discussion is Tom Cruise may make a cameo appearance in the MCU as Iron Man of an alternative universe, but afterward did not. Many fans feel disappointed with it. But in this deepfake video, You can see what Tom Cruise looks like as Iron Man.
This Is Captain Loki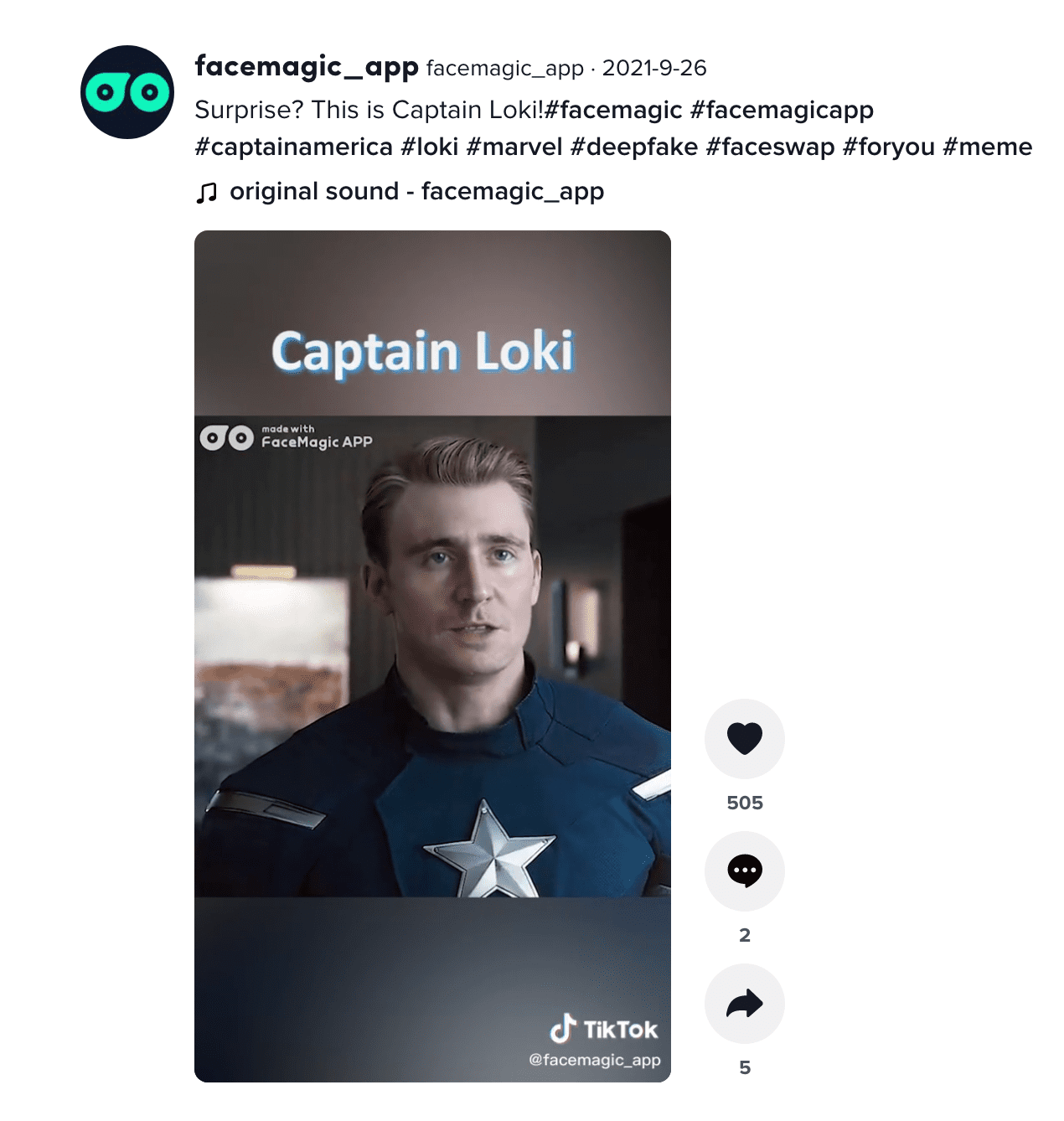 In this deepfake video, Captain America meets Captain Loki, and they fight each other. In fact, Captain Loki in the original video is the Captain America of an alternate universe. The face of Chris Evans was replaced by Tom Hiddleston with deepfake technology. Besides these deepfake videos of Marvel characters, there are many other funny deepfake videos. If you are interested, see more at 5 Popular Celebrity Deepfake Examples. You can also create deepfake videos you like. Check out the deepswap.ai if you would like to do some deepfake videos.
Try Deepswap to make a deepfake on your favorite Marvel role: