Introduction of Face Swap Technology
Face swap has become the new trend in content creation. People might wonder what's the best way to do a face swap online. Deepfake can also be referred to by its simpler term, face swap. The term "deepfake" refers to the methodology by which the photos are created and the final products that come from using that approach. This technology has been available for quite some time. It is a mix of two terms: deep learning, which is a method used in artificial intelligence that assists computers in learning by example, and fake, which is something you find on your own.
The face swap online involves the manipulation of facial expressions or the swap of faces. The practice of online faceswap is most often seen in films and videos. In a nutshell, you can swap your face or some aspects of your face with another person using a specialized tool. This tool is for our enjoyment for the time being, and the results are hilarious.
The technology that Deepswap uses – Artificial Intelligence & Machine Learning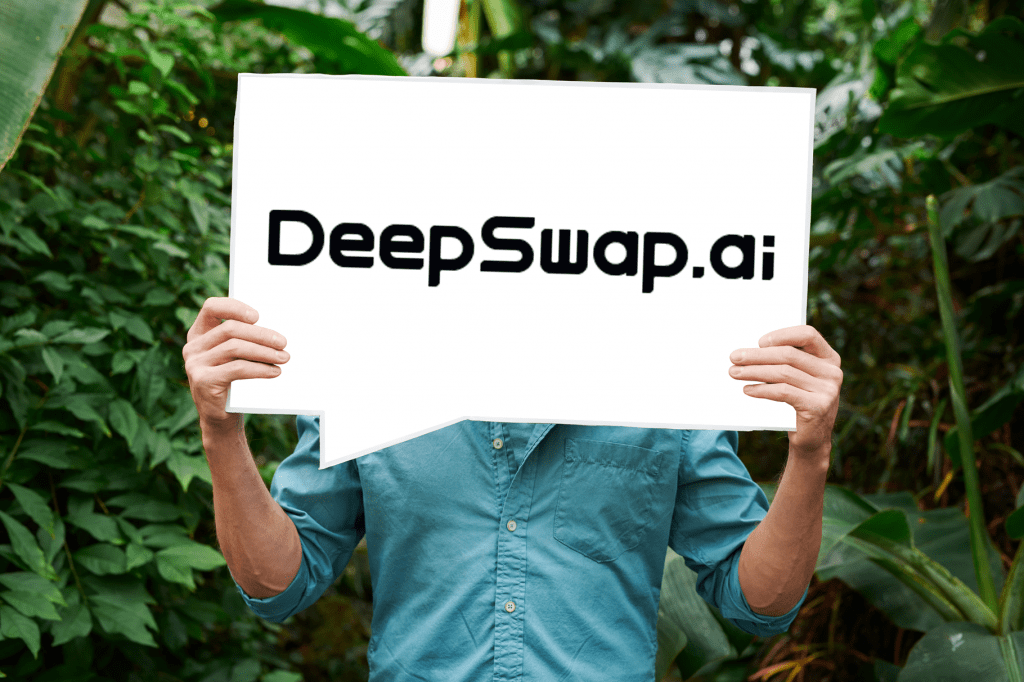 Deep learning is a machine learning method and is the foundation for the technology that underpins Deepswap AI's offerings. The method uses two separate neural networks to modify the appearance of faces in still images and moving pictures. The autoencoder is responsible for eliciting the latent characteristics of the face picture, while the decoder is in charge of reconstructing it. The end product is a picture that resembles you but cannot be distinguished from the actual person.
Combination of AI and ML
Deepswap is a website software for deepfake projects that are open source. You can easily upload photos, animated GIFs, and videos of your choosing and then face swap online them in a matter of seconds using a few simple steps. The website will do all the magic for you; you must upload your photos or videos and follow the on-screen instructions.
Back in the day, face-swapped projects were made using a photo or video editing programs, and the ability to utilize it to do deepfake projects was restricted to those who had an extensive understanding of these tools. Everyone will be able to get the most out of deepswap because of the more simple and more user-friendly software as technology advances.
Make Face Swap Easier
The typical function of an online face swap or a face swap software operates using sophisticated Generative Adversarial Networks and deep neural networks capable of generating a realistic picture or changing the faces from videos and photographs. The term "machine learning" refers to algorithms that become more effective as they are subjected to more data over time. An application known as machine learning is what provides an AI system with the capacity to learn new things as it gains more experience.
The AI system can progressively improve in its job by using statistical models and algorithms. This can happen without the need for a person to interfere and instruct the AI system to function better. This is based on the assumption that the deep learning process employs neural networks rather than the task-specific algorithms utilized in the more straightforward kinds of machine learning. A neural network is a computer system modeled by how the human brain functions. Within the neural network, the function of a neuron is performed by anything from a few thousand to millions of processing nodes.
How to Face Swap Online With Deepswap.ai?
Deepswap.ai is a service that allows you to swap faces online with AI. Any video, picture, or GIF you choose can have your face or your friends' faces superimposed on it in less than a second ". Select or Submit any role you'd like to perform, and upload a picture of you or a friend to start the magic.
Steps
Step 1: Create Deepswap Account
Registering a flawless deepfake project on deepswap.ai begins with creating an account, which is the first and easiest stage in the process. To complete the registration process, you will need to give information such as your email address, username, and password. After creating an account, the system will send a verification code to the email address you provided. You'll also need to confirm and validate that email address before the registration is complete.
Step 2: Choose a Plan
You have the option of selecting between a monthly plan and an annual plan. The monthly plan costs a few dollars more but comes with fifty percent savings. You are allotted one credit for every 15 seconds of video or GIF file you submit, and there is no restriction on the number of files you can swap. Any New User could get a discount of fifty percent off the first-year plan if you subscribe for a whole year. You will get everything included in the premium plan, including priority processing for all your files.
However, if you want to produce an infinite number of swaps and enjoy better results and more accurate deepfakes, you will need to subscribe to the service.
Step 3: Create
When using the deepswap tool, there are a total of four processes involved in the creation of an excellent deepfake. The first thing you'll need to do is upload the image or video that you wish to swap. The duration should not exceed one minute and twenty seconds, and the ideal size is less than one hundred megabytes. The second stage in completing your project is to give it a face. The face you employ must have a complexion not dissimilar to your own. Creating the project is the third phase in the process. The system will begin processing the file shortly after you hit the "Create" button once you have already done so.
Step 4: Save your project.
Tips to Swap Face Online
Deepswap.ai is the program you should use if you want to generate a deepfake video for any reason since it is the most effective tool available. The software is intuitive and provides a wealth of amazing features that anybody can use to generate deepfake videos of superior quality.
Features of Deepswap.ai
Credits Based
The Deepswap.ai platform is similarly based on credits, and you can purchase more credits in accordance with your requirements. One credit is roughly equivalent to a video or GIF file that is 15 seconds long. This indicates that you will need two credits to make a deepfake video that is thirty seconds long.
Unlimited number of swaps
Deepswap.ai enables users to generate the best deepfake videos possible by providing them with access to an infinite amount of swaps. You can use the tool unlimited times once you upload.
Excellent overall performance
Deepswap.ai uses the most recent advancements in AI technology to produce deepfake videos of the highest possible quality. The final product is a deepfake that is so lifelike and convincing that it is almost impossible to tell apart from the real deal.
Unlimited uploads of photos
Deepswap.ai enables users to submit an infinite amount of photographs to their deepfake videos, giving them more creative freedom. Users can express their creativity freely and produce videos with a genuine appearance thanks to this fantastic feature.
Priority Processing
Deepswap.ai hierarchically organizes the processing of videos to guarantee that the processing of the most significant videos occurs first. Users can easily make deepfake films of high quality because of this feature.
User-friendly interface
The user interface of deepswap is user-friendly and straightforward in its operation. In a matter of minutes, even if you have never worked with a deepfake tool before, you will be able to make a realistic and convincing video with the deepfake tool.
Simple methods of Payment
Deepswap.ai is compatible with payments via both PayPal and Stripe. Users can start generating deepfake videos as soon as their payments approvement, which happens instantly.
Samples of Face Swap Creations by Deepswap
Video:
Image: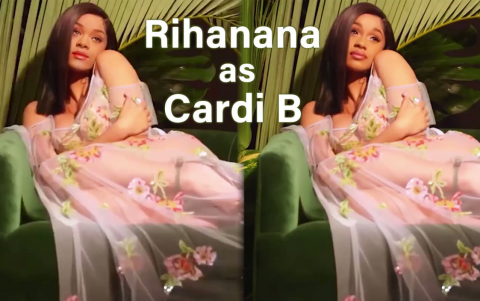 GIF: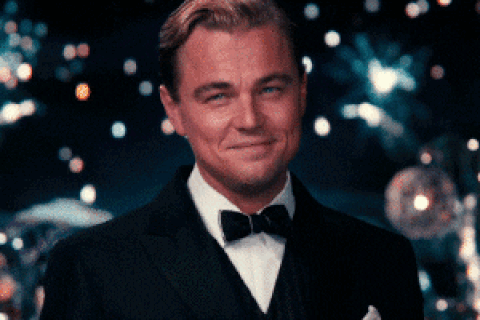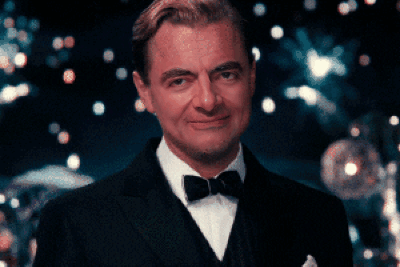 Meme: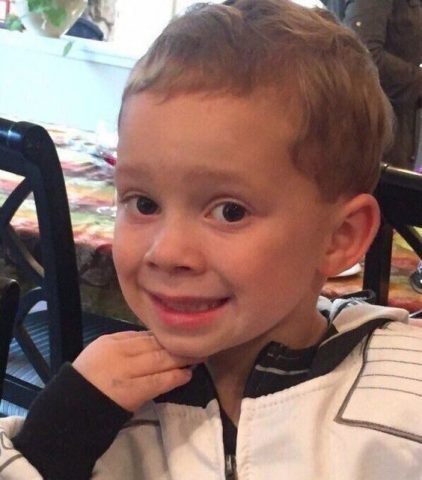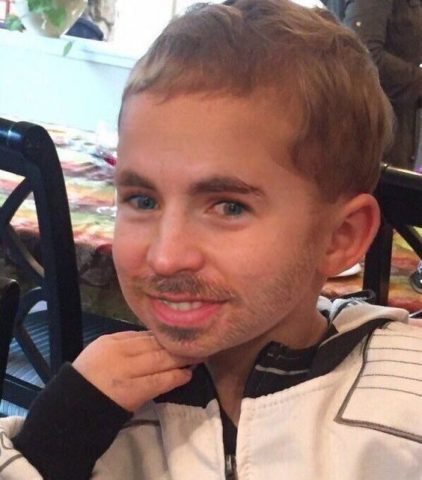 Summary
Deepswap.ai is the most advanced deepfake tool available online. It uses deep learning to generate flawless deepswap projects in a matter of seconds with only a few clicks. When developing a flawless deepfake project on deepswap.ai, previous computer programming experience is not a necessity anymore.