As deepfake technology becomes easily accessible to more individuals, people's deepfakes in movies and short clips are now becoming convenient to create. They tend to conveniently add themselves to movies and short videos through some simple clicks for the fun of it.
Adding yourself to major movies and sharing with your friends creates a sense of humor by captivating your viewers while telling your own story.
With the use of deepfake technology, you can conveniently exchange your identity with someone else's, especially of a popular actor or actress in Hollywood movies. In this guide, you will discover the steps to adding yourself to movie scenes.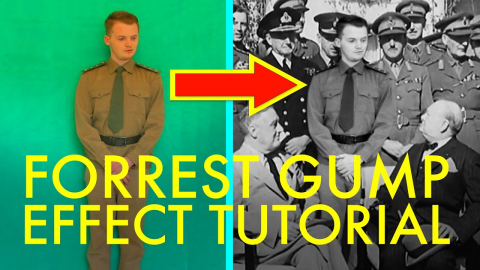 Different Methods of Adding Yourself to Movies
There are several ways you can add yourself to major and popular movies. These steps vary with methods and professional applications. However, in this guide, we will walk you through the simple steps on how to automate the processes using deepswap.ai, an easy-to-use deepfake software website.
The easiest and most convenient method is the use of deepfake technology through deepswap software. With a few simple clicks and cheap package plans, you can add yourself to any video or movie scene and tell your story in the easiest way. Click for Step-By-Step Deepfake Tutorial.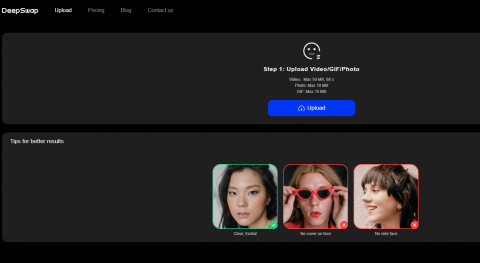 Find a Movie You Want to Use
The first step approach is to find the movie you want to appear in. Upload the video and choose the scene you want to use. Ensure you follow all the necessary instructions.
Choose a Character of the Same Skin Color
A perfect deepfake begins with similar skin color. Choose someone or a character in a movie who has the same color as yours in order to perfect the project. If you choose someone with different skin color, it could be easily spotted by viewers and render the project non-effective.
Allow the System to Perform Its Magic
This is the stage where you leave the deepswap to process the project for you. This usually takes a few seconds or minutes to perfect.
In the past, people used different rigorous means to put themselves in any movie of their choice. They use photoshop and a green background mechanism to perform the magic.
However, only a few people with professional photoshop skills could engage in such a project. They leverage their skills to produce any kind of character replacement in movies and short videos.
Today, anybody with zero photoshop skills can add themselves to video clips or movies. If you don't have any knowledge of photoshop or other video editing software skills, you can conveniently produce a clean and perfect project where you appear in your desirable scenes in popular movies.
Conclusion
The digital world has made almost impossible things possible today and people without professional skills can now produce awesome projects with some simple clicks.
With the use of deepswap, you can easily add yourself to any movie of your choice and tell your story. Simply visit the deepswap website, choose a plan and create unlimited deepfake projects.
You can art the major scenes of your favorite actors in Hollywood and Bollywood movies by simply leveraging deepfake technology via the deepswap software website.