Over the past several years, artificial intelligence (AI) has developed into a widely used technology, with various faceswap online tools in practically every industry. The invention of "feature combination," artificial media in which a genuine person in an image or video is replaced with someone else by intelligence, has been one particularly intriguing use. Face swap projects are becoming easier to construct daily due to automated software that uses artificial intelligence to create synthetic media.
You are cordially invited to read my faceswap app evaluation. I'll give you a quick introduction to DeepSwap in this faceswap online review and all the details you need to know about its functionality.
So let's explore all the available information about the benefits of faceswap software.
Benefits of Deepswap – A faceswap online software
There are the following benefits of DeepSwap listed below:
Public entertainment
Deep fake videos were first just made for public amusement. Deepfake, a cutting-edge technology for content makers, can generate interest and attention on social media, just like the previous celebrity deep fakes examples.
An online tool without taking storage
You do not need to allocate any memory for this tool as Deepswap uses cloud-based technology and it will only save all the c for 7 days. 
Watermarks absent
This tool won't apply any watermarks to your videos. Because of this, you may create convincing phoney videos for personal and business use without worrying about getting credit.
fantastic resolution
This tool produces excellent quality deep fake videos using the most modern AI technologies. The end product is a convincing deep fake that is uncannily accurate.
No advertisements
There will be no ads when you use this face swap online tool, making it more user-friendly and recommendable.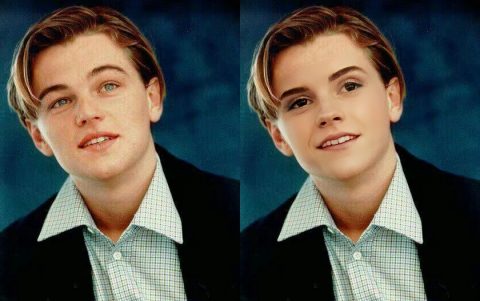 Usage of Deepswap in different Industries
Movies and culture
Deepfake technology has the potential to animate galleries and museums as well as enhance the dubbing of foreign language films.
Salvador Dali's voice and visage have been faithfully replicated at the Salvador Dali Museum in Saint Petersburg, Florida, where they converse with guests and even take selfies. More than 6,000 frames and 1,000 hours of machine learning were used in the development. In the past, individuals were unable even to consider it.
Ads
Deepfake makes it simple for superstars to increase their audience. Brands will construct their modelling of stars using deepfake without requiring the "stars" to appear for filming or modelling; they need to consent to the copyright issue.
Influencers can begin permitting brands to use their voices and faces. To select the highest-quality item, the computer can reconstruct its features and voices in 16 languages or positions.
News
MBN planned to use the technology for breaking news reports even though they had already informed viewers that the newsreader would be a deep fake. The traditional media sector will probably feel the effects of this very strongly.
Marketers have used deepfake to produce realistic experiences during socially isolating periods when people limit their outdoor experiences and turn to the online environment. Through the network environment, deepfake technology has assisted businesses in bringing experiences like interactive virtual fashion weeks, online games, and Fashion Innovation Agency directly to consumers.
Education
To more clearly communicate concepts, deepfake can be used in the educational sector to produce visuals and voices for specific historical individuals based on the images and audio left.
When someone loses their voice due to sickness, deepfake voice imitation can help them regain it. By duplicating the voices of historical individuals, voice cloning can also aid teaching. For example, CereProc produced a video of former US President John F. Kennedy discussing COVID-19.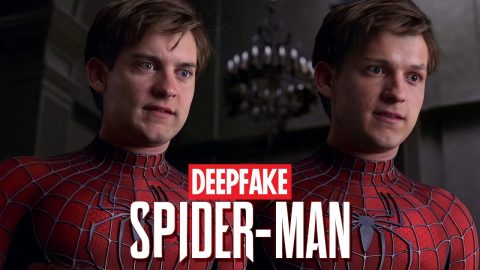 How Does DeepSwap Work?
DeepSwap is more user-friendly as an online face-swapping software than an app because all you need to begin your deepfake journey is a mobile device or PC and a reliable Internet connection. Here is a quick guide to get you started.
To start, please click here to go to our website.
Second, enter your email address to Sign in or Log In.
Third, decide if you want a monthly or annual plan. (You also get two complimentary credits for a free trial.)
Upload the picture, video, or GIF you wish to switch.
Then, add the face you want to exchange with from your device's memory.
Finally, wait for the procedure to be finished before downloading your real deepfake masterpiece.
Questions and Answers | DeepSwap App
Where can I find the DeepSwap application?
Deepswap is currently only accessible online. It was created as a deepfake website rather than a faceswap app for many reasons. As we are all aware, apps frequently contain phone types or operating systems specifications. In other words, not all gadgets may be compatible with a deepfake app. But because DeepSwap is an online deepfake tool and works with all mobile devices, it is accessible to everyone.
What Makes Deepswap Better Than Other Faceswap Apps?
We are the top deepfake tool on the market right now. We take pride in our simple user interface, which makes it simple for anyone to explore the tool independently. Thanks to our sophisticated face swap algorithms and AI models, we stand out from other deep swap apps with our quick processing times and high-quality output. In addition, DeepSwap respects user privacy and strongly commits to preserving it. We are therefore suggested over other deep fake apps by you.