Do you love movies? An excellent movie is inseparable from the joint efforts of a group of people. During the filming process, various emergencies are often encountered. Among them, the most troublesome thing for a film group might be the accident of actors o actresses.
Have you ever thought about how the movie will go on if the lead actor passed away unexpectedly during the filming of the movie?
Should the filming plan be terminated, or change the starring and re-shoot?
Is there a better way?
Many years ago, the director may still be at a loss in this kind of situation, and the investors will lose money. But with the continuous development of technology, it is now possible to ensure the competitiveness of filming through technology, that is, AI deepfake technology.
Deepfake not only allows the audience to continue to appreciate the film but also can "tell" stories that cannot be shown in a conventional shooting. Today let's take a few classic movies and talk about the application of face modeling and deepfake in the film industry.
1. Paul Walker's Brothers Helped Finish Fast & Furious 7
The use of face synthesis technology in movies is not a new thing. Many film and television works have used it before. Fast and Furious has always had a good reputation, and Paul has also attracted countless fans because of his handsomeness.
Furious Seven – Paul Walker CGI
In the middle of the filming of Fast and Furious 7, Paul died in a serious car accident, which broke the hearts of fans. Fast and Furious 7, which was originally scheduled to be released in the second year, had to change the time, because many scenes of Paul had not been finished, and the main creative team began to think about how to complete the shooting of the remaining parts.
Universal Pictures thought of using CG technology to make Paul alive again on the screen. Then in the follow-up part of Fast and Furious 7, Paul's two brothers participated in the rest of the shooting as Paul's doubles, providing body movements and facial expressions respectively. Then use face synthesis technology to replace Paul Walker's face.
That is why we can see Paul in Fast and Furious 7. With the song of See You Again, Paul will forever remain in the memory of the audience. Although he is separated from us, he is still there.
2. Will Smith Mies Was Cloned in Gemini Man
Gemini Man, director Ang Lee's latest 3D high-frame-rate movie, is filmed with groundbreaking cinema technology. Weta began by making a current Will Smith CG model and then bent that down for the younger version, which was an important foundation for the animation.
Ang Lee scanned Will Smith's body several times because the human face has always been the most complicated part of special effects. Not only is the model complicated, but the facial expressions are also very troublesome.
Director Ang Lee went to great lengths to make Junior, the younger Smith, look more natural. They did photo shoots with macro lenses filling an 8K frame to view all of the available visual information, and one of the target areas explored was how the bottom eyelid meets the eye.
Will Smith CGI De-Aging
In order to make Junior, 23-year-old Will Smith, act much more realistic, a 4-minute fight scene was filmed for 9 months. "The concept of a man being chased by himself is a really compelling idea for a story," said Lee.
"Thanks to the technology, now it's possible."
"It's really great to be able to look at youth versus experience and what age would you really go back to if you could," said Smith. "I'm not going anywhere near my 20s. Maybe my 30s. But it's so beautiful to be able to explore that."
3. CG Tech & Deepfake Too Complicated? You Can Do It Too!
How do ordinary people change their faces like in Fast and Furious 7? Actually, it's not that difficult. Recently, deepfake technology has been continuously improved, and many simple and reliable tools have appeared.
If you want to do AI deepfake yourself, first you need to prepare these materials: a photo of yourself or other people and the material you want to swap with.
Then open apps like FaceMagic and Zao, or online tools like deeswap.ai or deepfakesweb. Since Zao requires a Chinese number and deepfakesweb require 4 hours of waiting, let's try the easiest way: deepswap.ai.
Deepfake Step 1: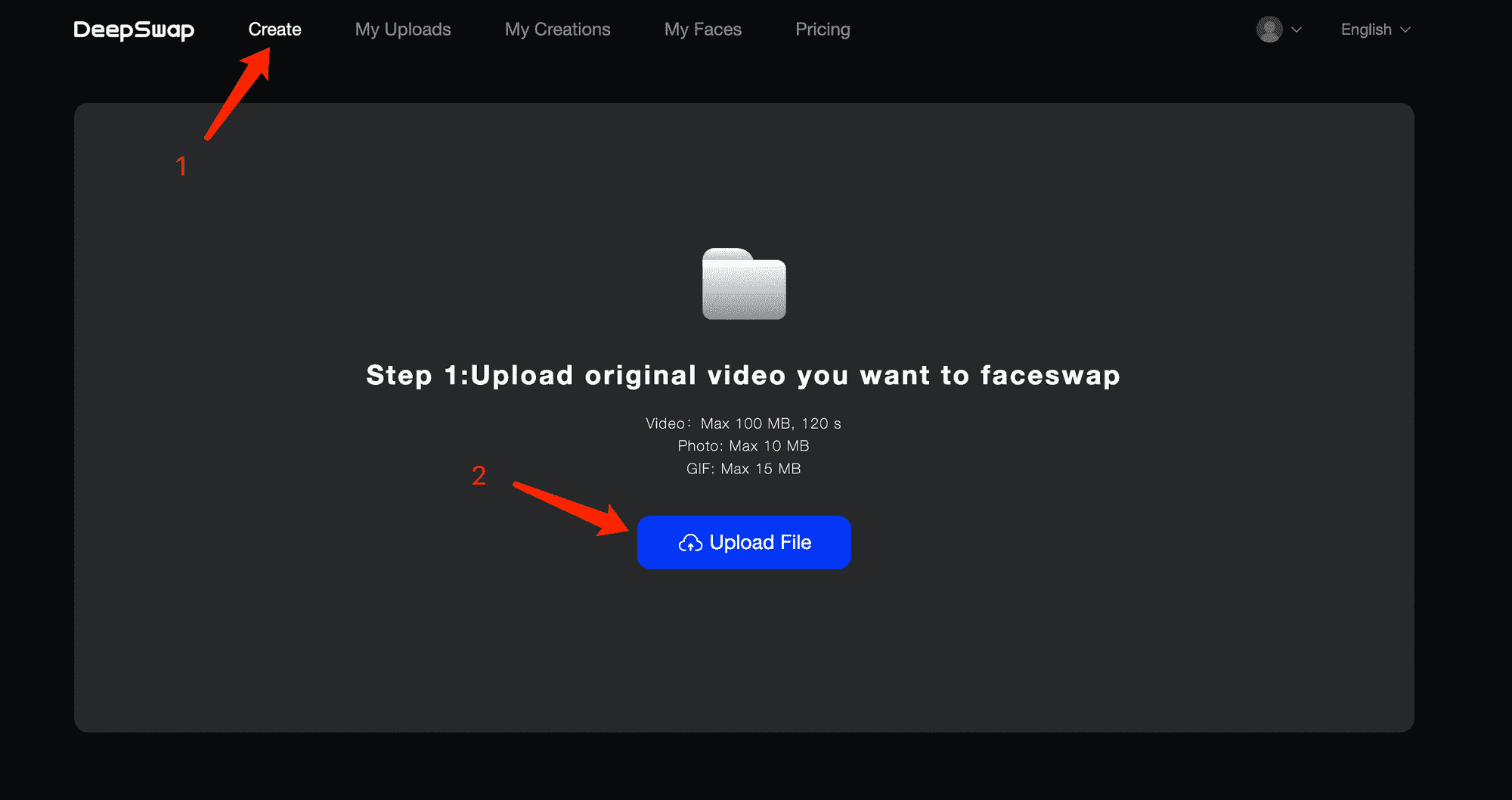 Open the site HERE Upload the original video/photo/GIF/meme you want to swap with.
Recommended Size & Length:
Video: Max 100 MB, 120 s
Photo: Max 10 MB
GIF: Max 15 MB
Deepfake Step 2: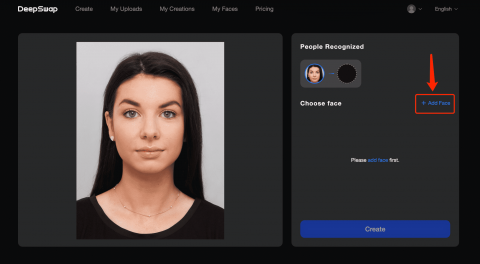 Add a face you want to swap which can be a selfie or a portrait of someone.
Deepfake Step 3: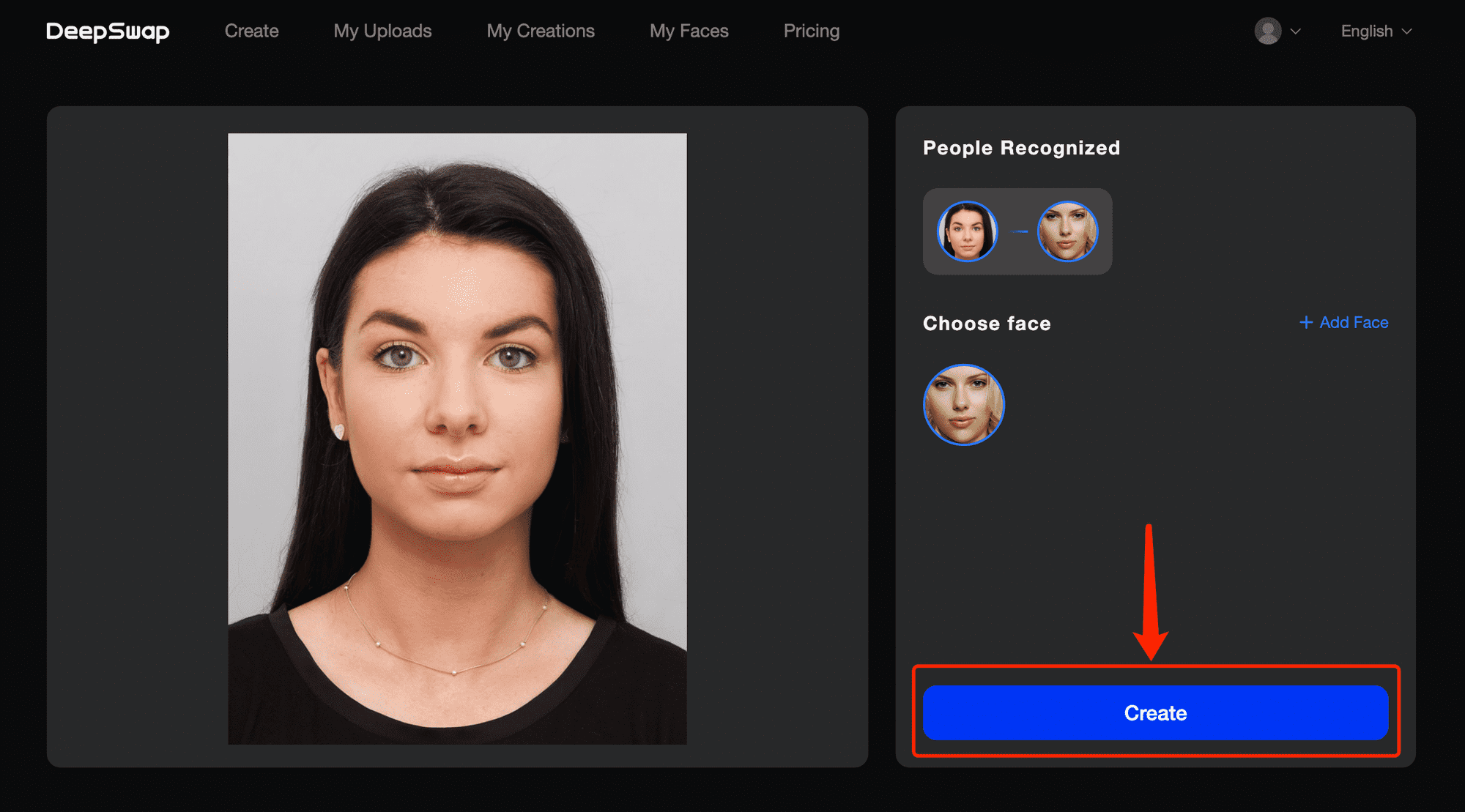 Press the "Create" bottom.
Deepfake Step 4: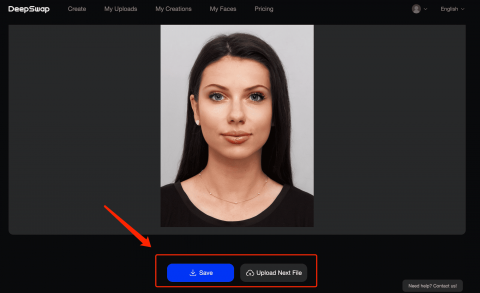 Save the Deepfake or Upload the next file.