Deepfake can sometimes be costly, and people look for free opportunities whenever possible. So, how to make a free deepfake? We here discuss some online tools and apps which allow free usage. Please keep reading!
Deepfake Technology and Its Application
Deepfake technology is making waves throughout the internet, which is impressive for a good reason. But what is deepfake technology, and more importantly, what can it do? To be concise, deepfake technology is the use of artificial intelligence, specifically deep learning. The term 'deepfake' itself originates from the combination of 'Fake' and 'Deep Learning'.
The purpose of deepfake technology is to superimpose face images of a target person onto a source person to create a deepfake video. Due to the great advancements in AI, most people cannot distinguish fake videos from real ones. The applications of this technology have allowed us to achieve wonders.
For example: It allowed us to resurrect dead actors like
Funny memes.
Live your fantasies up to an extent.
However, there are also some terrible applications like fake news, spreading fake celebrity porn, blackmails, etc.
Tools That Can Change Faces
DeepSwap.ai
DeepSwap.ai, backed by AI algorithms and machine learning technology is a perfectly trained model that can be used to generate deepfakes. Of course, that comes with a few limitations since you are a free user, for example, you can only get several trials for free. Users can face swap up to six faces in the uploaded photos, GIFs, or videos.
With several clicks, everyone can create a unique realistic deepfake and share it on different social media platforms with ease. It is worth mentioning that the output is terrific, and the processing is quick. Besides, it also has an excellent 24-hour customer service team and reasonable prices.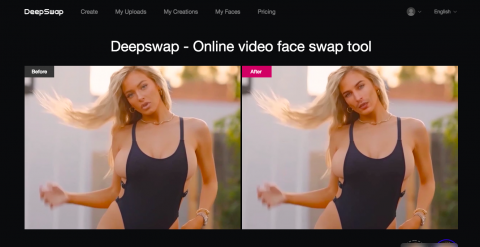 Deepfakes web
This one is another excellent online deepfake tool equipped with good deepfake technology. Also, you can try it for fun, but it is constrained to the free version.
FaceMagic
This witty app allows you to swap faces and generate funny memes and photos. Like most of the apps, this one is also a free deepfake photo generator but comes with a price called ads. Also, the free version has limited features and watermarks on the final output.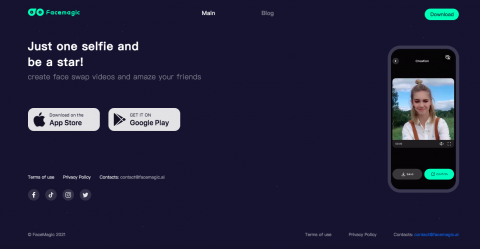 Reface
The app is adorable and humorous, making it an excellent choice for today's youth. Additionally, it is most frequently utilized in the production of amusing memes and several other forms of facetious content. The free edition has several limitations, two of which are slow sorting and advertisements.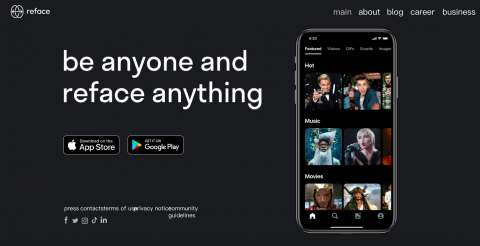 FaceApp
It is an app for smartphone users driven by artificial intelligence. It is simple to take selfies and then alter them so that another person's face is visible, or vice versa. However, the free edition severely lacks functionality, which is a significant drawback.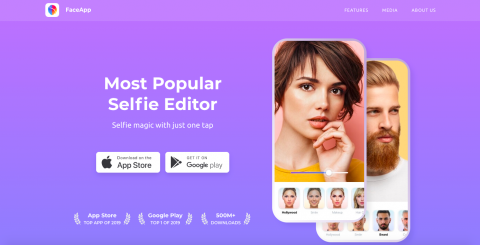 How to Make a Free Deepfake With DeepSwap.ai
You can use DeepSwap – the best online faceswap tool to generate a free deepfake through the following steps: · Create an account here. · Enter your email address and enter the confirmation code you received in your email. · Now, set a password and log in. · Please note that as a non-premium or free user, you get two swaps and 1 credit. – This means you can swap two faces and generate a video for up to 15 seconds using a free account. · Now to generate a free deepfake, upload a photo or video that is less than 15 seconds. · Wait for the AI to finish the processing. · Upload a face or two. · Click the 'Create' button and wait for the AI to finish creating your free deepfake. · Lastly, download the output by clicking the 'Save' button.
Conclusion
To sum up, it's surprisingly easy to make free deepfake content with the right tool. All you need is a stable internet connection and some photos of the person you want to "swap" with. If you take your deepfake game up a notch, check out DeepSwap.ai – the AI-powered tool that can change faces in videos or photos with incredible accuracy. With DeepSwap.ai, you can create realistic free deepfakes in seconds – no technical expertise required!