Recently a series of chillingly realistic Margot Robbie deepfake videos go viral on TikTok. They all come from a TikTok account @unreal_margot. which has more than 33M views and 1.7 million likes with just six videos.
What Are the Margot Robbie Deepfake Videos Like on TikTok?
In the video, you can see Margot Robbie, playing the role of Harley Quinn in Suicide Squad, showing her apparently posing for photos, dancing with a bottle of wine, and holding her husband's belongings.
These deepfake videos are so realistic that people can not identify if she's really Margot Robbie or not. just like the comments said, "I don't think people realize this isn't Margot", and "you are an absolute doll".
How to Make High-Quality Margot Robbie Deepfakes?
There is no doubt that these are videos made by deepfake technology. But do you know how to make Margot Robbie's video with the deepfake technique? Here's a very simple tutorial for you using DeepSwap:
Deepfake Step 1:
Log in to the DeepSwap online site. If you are on the first time using the site, please register. Then click on "create", and enter the upload page, choosing to upload a photo or a video.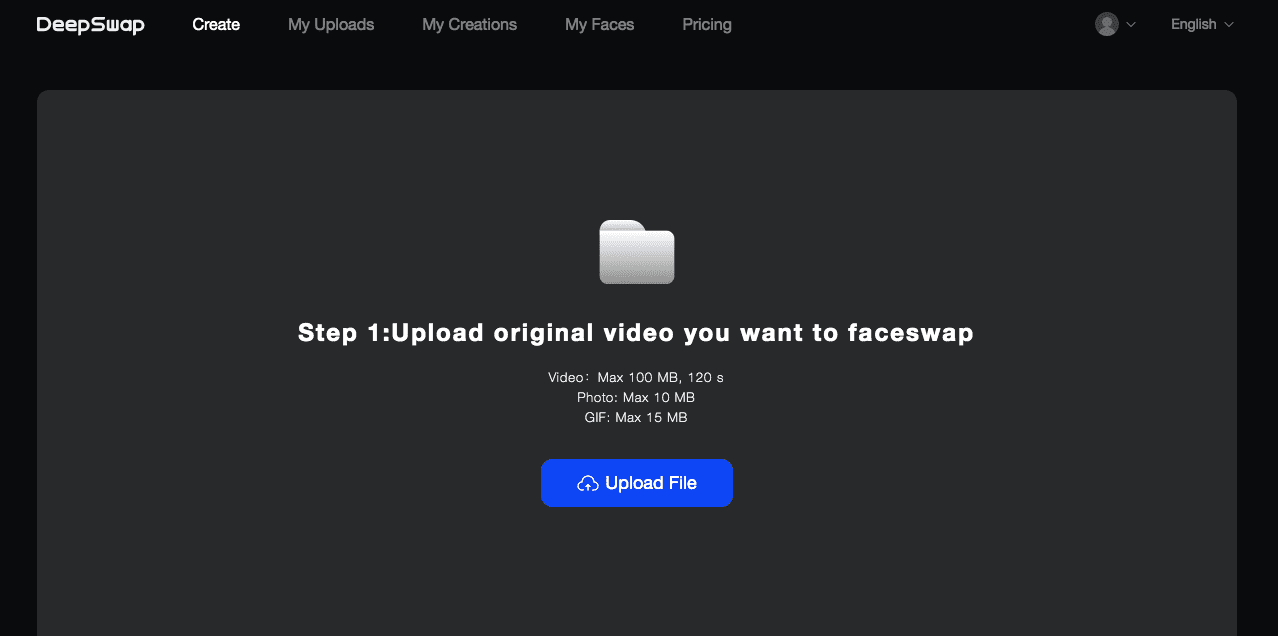 Deepfake Step 2:
When the photo or video is uploaded successfully, you need to click "Add Face", and upload a suitable face of Margot Robbie, without any obstructions on it. Which is favorable for recognizing and face-swapping quickly.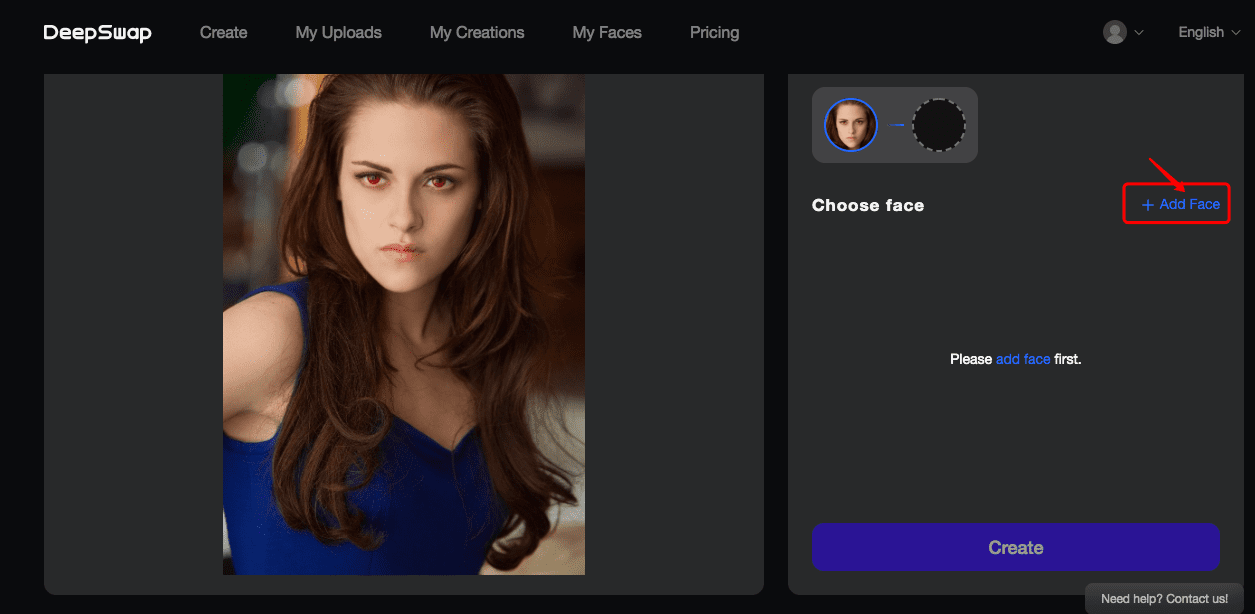 Deepfake Step 3:
Select the face you want to swap, then click "create" to generate the final creation.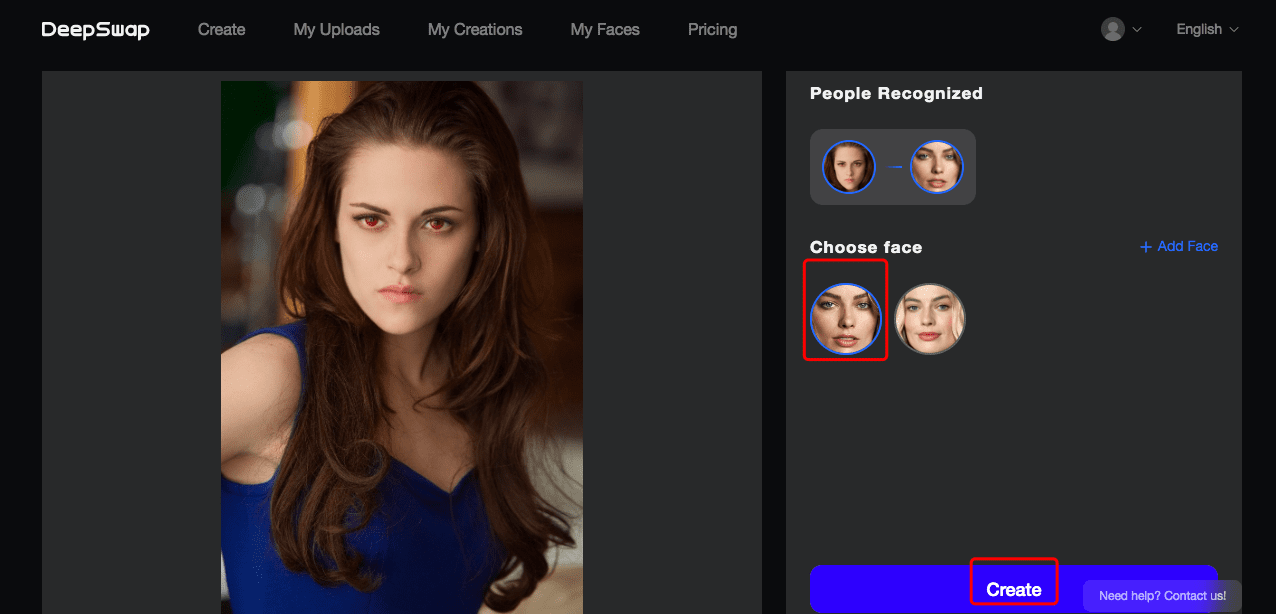 Then you can see a vampire Bella Swan played by Margot Robbie, doesn't it look convincing? Click the "Save" button to download the generated image or video to your computer.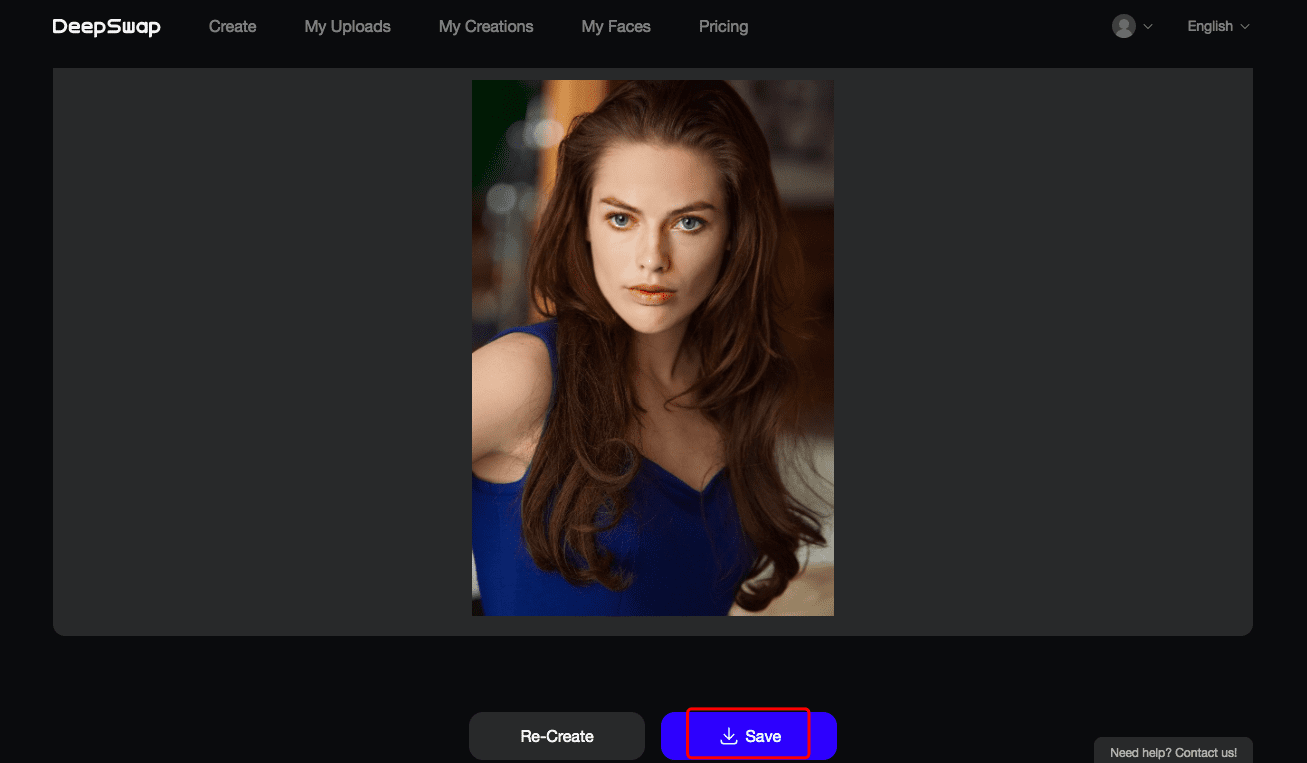 Margot Robbie Deepfake Creations by DeepSwap
Here are some of Margot Robbie's deepfake creations after face swapping, which may provide you with more fun inspiration:
1. Deepfake Margot Robbie Into Bella in Twilight
We can imagine that Margot Robbie became Twilight's heroine, starring Robert Pattinson and Taylor Lautner. She looks more mature and confident, will you like this version of Bella?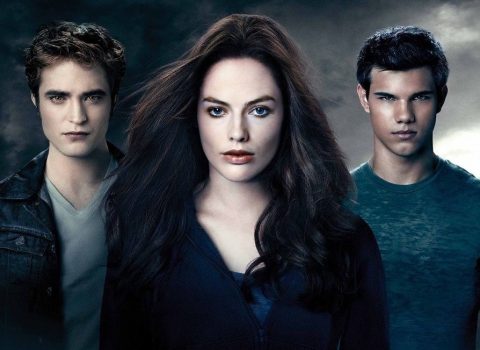 2. Deepfake Margot Robbie Into Sexy Scarlett Johansson
Margot Robbie swapped with Scarlett Johansson's blonde beachy waves, looking more glamorous, sexy and with her own cool, this effect is really amazing! Can you identify them if there is no text labeling?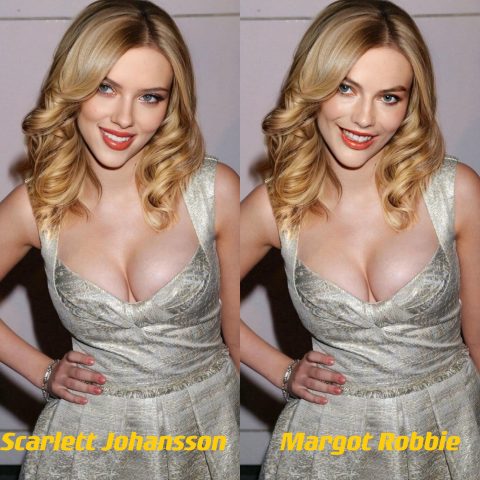 3. Deepfake Tom Ackerley Into Margot Robbie
You can't believe that the deepfake technique can swap Margot Robbie's face with her husband Tom Ackerley's, right? It may look a little funny, but the result is truly incredible!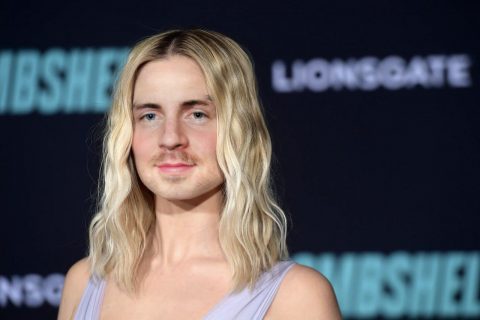 More interestingly, when Tom Ackerley becomes Harley Quinn, the original cool and sexy clown girl turned out to be so hilarious, and the crime action movie apparently became a comedy film!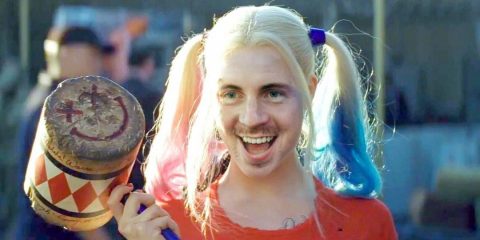 Brief Introduction About Margot Robbie
Margot Robbie is an Australian actress and producer, known for her roles in both blockbusters and independent films. She achieved wider recognition with starring roles as Jane Porter in The Legend of Tarzan and Harley Quinn in the DC superhero films Suicide Squad in 2016. Suicide Squad was a commercial success and was the tenth-highest-grossing film of 2016 with global revenues of $746.8 million, and Robbie's performance was considered its prime asset.