Ever consider how you would appear with a different face? Use the face swap online website "DeepSwap" on your PC or mobile device to see whether you have it. This tool is a lot of fun and will help you see your future. You can produce content using this tool that will advance social media. As a result, we decide to share with you some of the features of the DeepSwap tool in 2022.
Which application is the most popular for face-swapping online?
There are many desktop face swap online tools available. DeepSwap is one of the most used, with more than 150M active users. By taking a picture of yourself, you can interact with people worldwide by exchanging faces. The application is easy to use and has many exciting features, like swapping faces in photos, videos, and GIFs. You can post your masterpiece on social media once you've mastered the art of face-swapping to make gifs!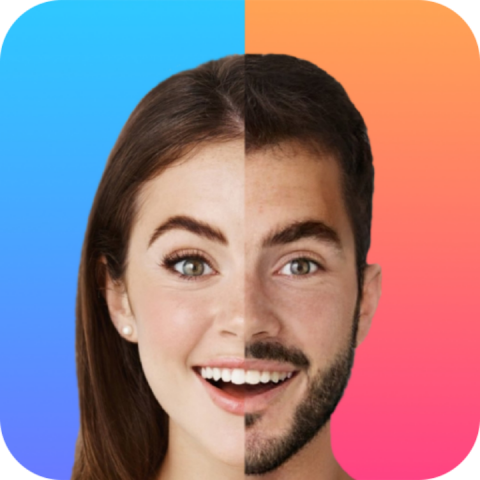 What Is DeepSwap?
When taking photos or videos, Deepfake, a special sort of artificial intelligence-based hoax, changes, substitutes, or replaces one person's appearance or likeness with that of another. Such changes are frequently difficult to tell apart from reality. DeepSwap is widely utilized today and has recently gained attention.
Face-swapping technology has primarily been employed in comedic films to change celebrities' appearances or get politicians to say absurdly funny things. However, through improved video editing, many industries, including the film industry, could benefit from online face-swapping tools.
If you wish to make photo face swaps with people worldwide, DeepSwap might be the ideal tool for you. Due to its clear approach and quick switching capabilities, it is simple to use. If you have any questions concerning security or privacy or sign-up-related concerns, you may always get in touch with the team directly.
Interesting Features of Deepswap
Face swap online without limits
With its limitless switch options, users may produce the ideal deep fake creations. There are no limitations on how frequently you can use the tool.
Easy-to-use interface
Its user interface is made to be intuitive and user-friendly. You can make a believable deepfake in seconds, even if you've never used deep-fake tools.
No need to download
To use this tool, there is no need to download any application as it is available online on the official website Deepswap.ai and you can use this tool directly by just landing on the website.
No watermarks
Your videos won't have any watermarks added by this tool. As a result, you can make deep fake videos for personal and professional usage without worrying about credit.
Excellent resolution
This tool creates a high-quality face swap video using the most recent AI technology. The result is a compelling deep fake indistinguishable from the real thing.
Unlimited photo uploads
Individuals can upload an infinite number of pictures to make photo face swaps. It is a fantastic tool since it allows users to express their creativity and make photos or videos that appear authentic.
DeepSwap – A brief analysis
Product type: a face swap online website tool
Monthly Subscription Fee: $9.99
Monthly credit limit: 20
Swap counts are limitless
Unlimited photo uploads
Videos: 120 seconds each
Watermark not used as a trademark
Whether advised or not: Recommended
How does DeepSwap function?
Deep learning, a combination of machine learning and artificial intelligence, includes using collections of data and algorithms to solve problems to produce convincingly deceptive images and films.
The foundation of deep fake technology is the autoencoder. A deep neural network that can take an input, compress it into a usable representation or encoding, and then recreate the original input from this encoding is called an autoencoder.
When there is congestion in the center, the network is compelled to create these pictures rather than simply returning what it sees. The encodings help in the capture of larger patterns.
Simply put, an AI system analyses a person's facial features from the original photo and uses algorithms to superimpose those features onto another person's face.
The use of deep fake technology is not just for videos. In reality, audio can benefit greatly from the technology. Algorithms can now produce realistic deep fake audio, and voice cloning takes place within a few minutes or hours. This technology has greatly benefited the gaming industry.
Final judgment on the online review of DeepSwap
We looked at the conventional face modification techniques, which were influenced by recent advances in Deepfake creation and detection techniques. More details on Deepfake datasets, generation, and detection algorithms are available. We made an effort to gather all available Deepfake resources.
The best deep learning-based deepfake tool available online, DeepSwap creates faultless projects in a matter of seconds with just a few mouse clicks. No prior computer programming knowledge is necessary for DeepSwap to generate excellent deepfake projects.
FAQs regarding the face swap online tool DeepSwap
Does DeepSwap work on mobile devices?
It may be accessible from any device with an internet connection because it is a face swap online tool. No additional software needs to be downloaded or installed. You only need to log into your DeepSwap account using the web browser on your phone. After that, you can use it without any issues.
Is there a DeepSwap free trial period available?
There needs to be a risk-free trial offered. Contrarily, credits can be bought for either a monthly or yearly subscription. While credits for yearly use begin at $49.99, credits for monthly use begin at $9.99.
How long does it take to edit a face-changed video or photo?
Whether the image or video is large or short, with a maximum upload video length of two minutes, creating a swapped version only takes a few seconds.