The Oshi no Ko characters are some of the most unique ones ever written in the anime industry. Despite the rather dark theme of the story, they bring a degree of levity, excitement, and mystery to the table that keeps viewers hooked.
That's why it's not surprising that the Oshi no Ko anime is currently ranked at #44, a rather high achievement considering the competition and the fact that it's only been released this year.
If you're one of its loyal followers, I know how excited you are about creating your own Oshi no Ko fanart. I'm here to help you with that.
About Oshi no Ko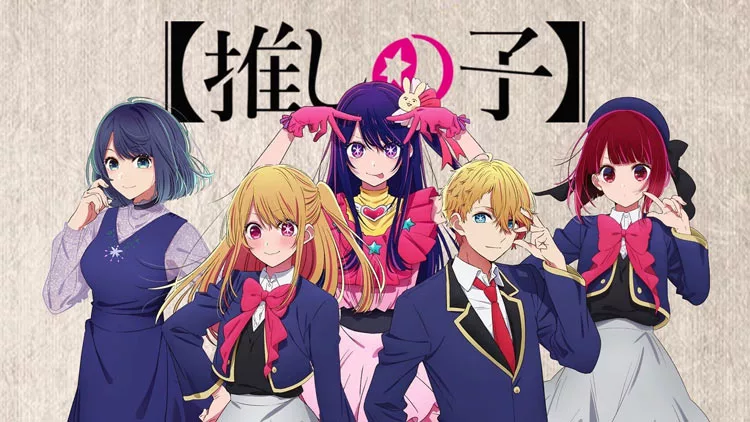 Studio Doga Kobo was the group who animated Oshi no Ko based on the manga of the same name. It follows the story of Dr. Gorou Amamiya, the Oshi no Ko main character, who was killed after helping Ai Hoshino, a Japanese idol, give birth to twins.
Gorou was reincarnated as one of the twins, Aqua Hoshino. Eventually, his mother would also be killed while he was still a toddler, and the story revolves around him trying to find Ai Hoshino's killer.
Because of Ai Hoshino's background as a Japanese idol, the overall design and appearance of the Oshi no Ko characters exhibits a degree of elegance and liveliness.
Why Oshi no Ko is Popular
Perhaps the main reason why Oshi no Ko is popular is its unique and intriguing premise. On top of that, the entire series is riddled with plot twists, keeping the viewers hooked to their screens. Combine that with a stunning art style and well-written characters, and you have the recipe for a well-loved anime series.
Because of the anime's charming cast, especially the Oshi no Ko female characters, a lot of viewers made their own spins and fanarts based on the series. Some people use its images for gallery collections, wallpapers, and even for fan fiction stories.
The good news is that you can now create an Akane Kurokawa pfp or an Ai Hoshino wallpaper using AI. AI Fanart generators like Deepwap AI, SoulGen AI, or Fotor will help you create stunning images of the characters in Oshi no Ko using their text-to-image technology.
Luckily for you, I know how to use them. So, if you're ready to learn these AI fanart generators, allow me to lay the groundwork for you.
Guide to Generate Oshi no Ko Characters
One of the best tools you could use to generate your own spin on the Oshi no Ko characters is Deepswap AI. Its intuitive text-to-image generator makes it easy to create the exact image you have in mind.
Plus, it comes with an image editor, allowing you to manipulate the generated AI image by adding new elements or removing certain objects from the scene.
Design your favorite anime characters with this AI fanart generator:
Here's a step-by-step guide on how to do it.
Step 1: Add Text Prompts

To start generating your Oshi no Ko characters, you need to input a text prompt on the box. You must be as descriptive as possible to help the AI generate an accurate image. One way to do this is to look for a reference image and describe what you see on the text box.
On the other hand, you can also visit online forums for specific text prompts, or go to anime wiki pages to get a sense of the character's appearance. For instance, if you're trying to create a Ruby Hoshino pfp, you must include prompts like "blonde hair," "side ponytail," and "ruby-colored eyes."
Step 2: Choose Art Style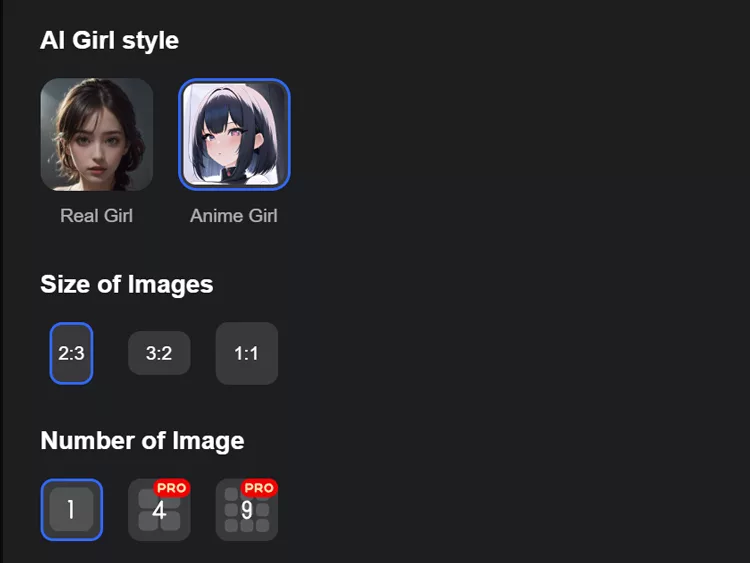 Once you have your text prompt ready, choose an art style below the text box. Deepswap AI fanart generator offers only two; Real Girl and Anime Girl. It's self-explanatory. Real Girl generates realistic images while Anime Girl generates animated or 3D images.
Choosing Real Girl should also help you generate cosplay-like subjects, but for this instance, let's stick to the animation of Oshi no Ko characters.
Step 3: Generate
After writing down your prompts and choosing an art style, just click "Generate." This is what I was able to create with Deepswap AI anime genrator.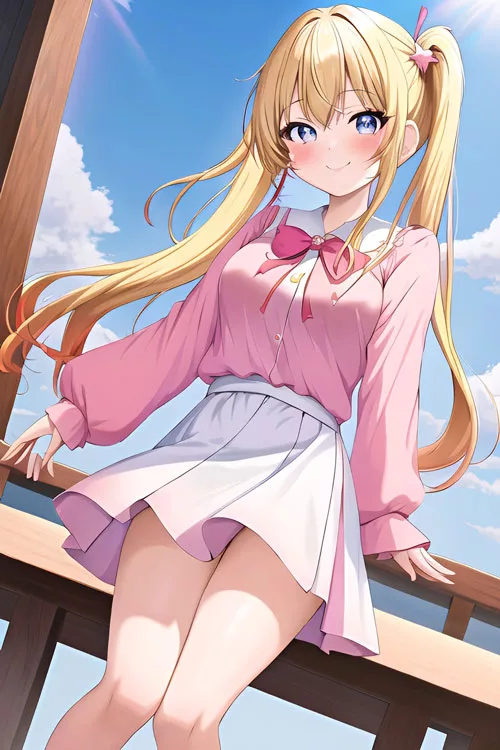 Step 4: Edit (Optional)
What's really impressive about Deepswap AI that you won't always find in AI image generators is that it has an "Edit" page. This allows you to manipulate certain elements in the final image and bring your image subjects closer to the real Oshi no Ko characters.
You may access this feature by clicking the "Edit" button at the bottom of the generated image. To manipulate the image, simply click on the element you want to change and make sure it turns purple.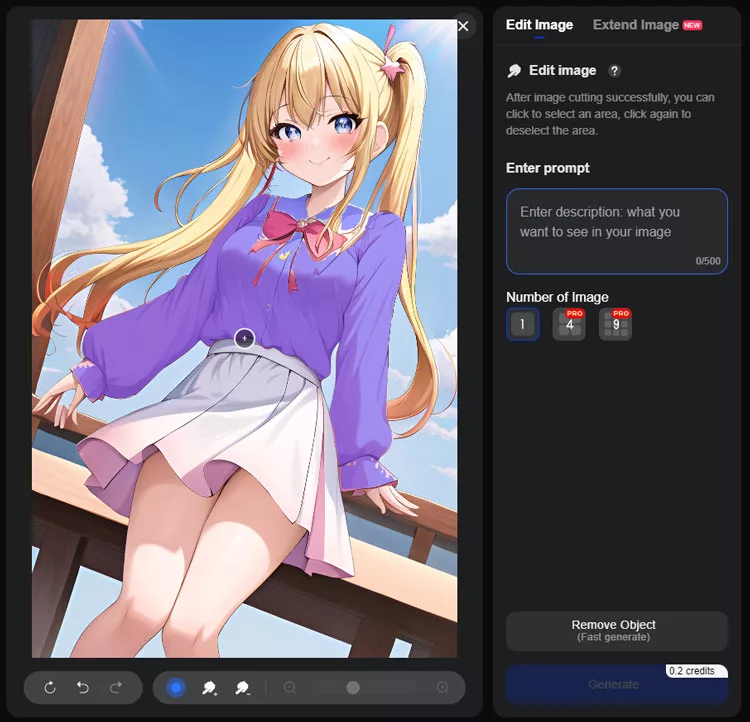 Then, enter your new prompt on the text box and click "Generate." For example, if I want to turn the subject's blouse to blue and the skirt to gray, I just click on the elements and type "blue blouse, gray skirt," on the text box. Here's how Deepswap AI changed it.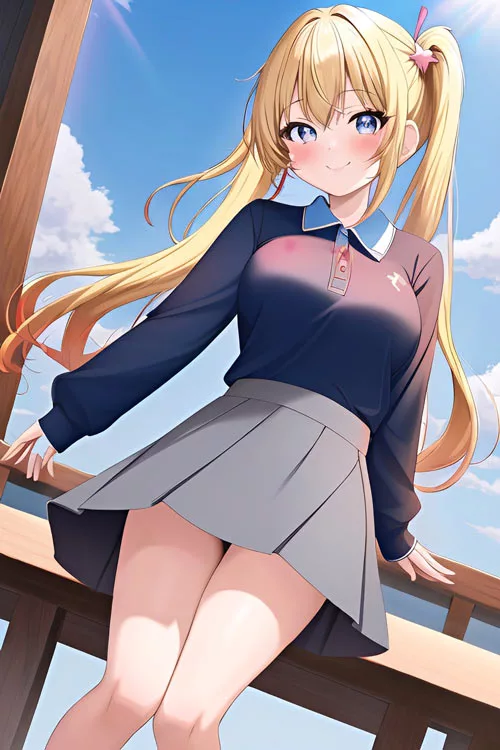 You can also use Deepswap to create NSFW anime hentai for your fan art or fanfiction creation. Simply use NSFW keywords in your prompt during the AI anime generation.
Read More: How to Create Ai Hoshino Hentai in Naked Boobs
[Bonus] Prompts for Oshi no Ko Characters Generation on AI Apps
So, if you're ready to create your Oshi no Ko characters but don't know what to put on the text box, allow me to give you a few references and samples.
1. Ruby Hoshino
Prompt: oshi no ko, ruby hoshino, innocent, blonde hair, long hair, side ponytail, bangs, big-eyes, red eyes, blue blouse, pink ribbon, white miniskirt, smiling, standing, cheerful, rosy cheeks, full-body shot, vibrant color palette, depth of field, dynamic range,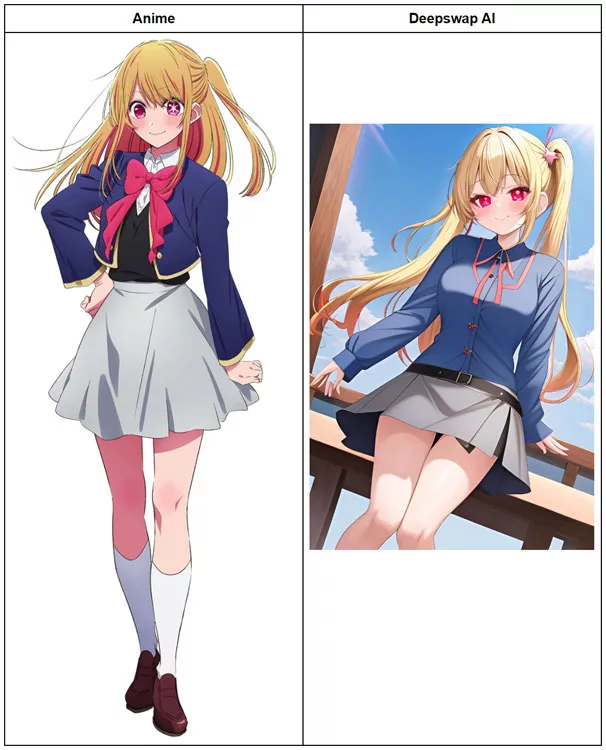 2. Ai Hoshino
Prompt: oshi no ko, ai hoshino, teen, standing, purple dark hair, long hair, violet pink eyes, big eyes, small nose, thin lips, smiling, tongue out, heart necklace, pink ruffle dress, belt, pink long boots, pink gloves, slim, thin, starry eyes, cheerful, playful, rosy cheeks, full-body shot, vibrant color palette, depth of field, dynamic range,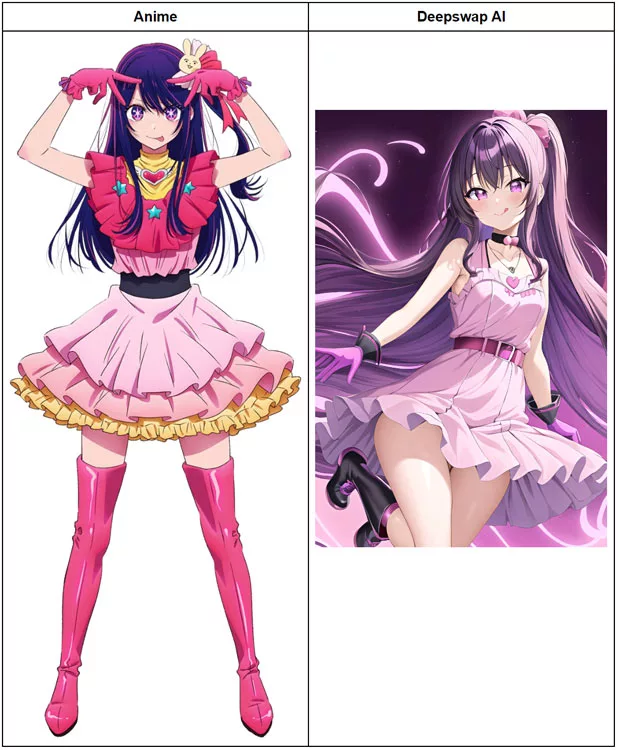 3. Akane Kurokawa
Prompt: oshi no ko, akane kurokawa, bob cut hairstyle, side bangs, ash blue hair, dark blue dress, blue eyes, starry eyes, big eyes, long eyelashes, small nose, thin lips, half smile, thin body, slim, vibrant color palette, depth of field, dynamic range,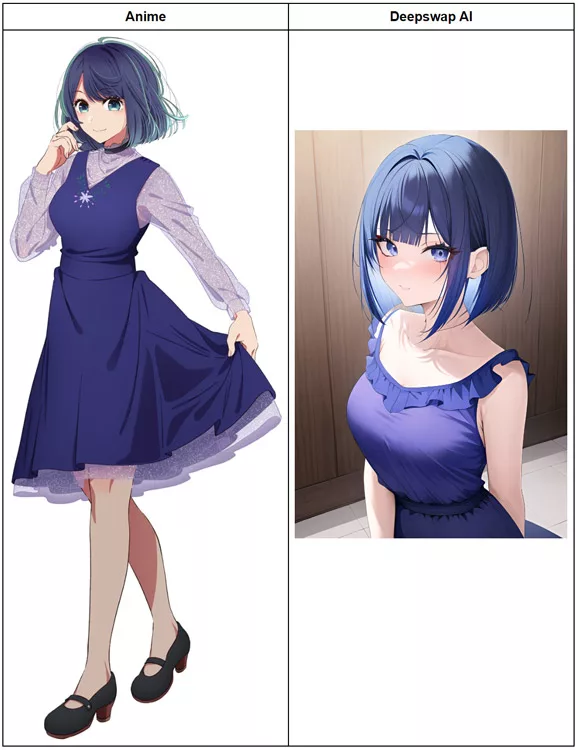 Read More:
Conclusion
And that's how you make Oshi no Ko characters using a text-to-image AI generator. You may try experimenting with its editing feature or create characters from other anime series. Just remember to be as detailed as you can for an accurate image.
Once you've mastered how to use AI generators, there's nothing that can stop you from creating the most stunning images of your favorite characters. Let me see how you did!