Those who enjoy building their own adventures would surely get a kick out of NSFW CYOA content. CYOA content provides readers with branching paths in the story. Each branch leads to a different outcome, allowing players to enjoy various experiences.
NSFW CYOA is an excellent option for those looking to spice up their reading time with naughty adventures where your choices impact your story.
What Is CYOA and NSFW CYOA?
"Choose Your Own Adventure," often called just CYOA or NSFW CYOA (involving adult content creation), refers to books/stories that allow readers to choose different paths/options. This is a popular form of fan fiction where you, the reader or the player, gets to decide the course you want your character to take.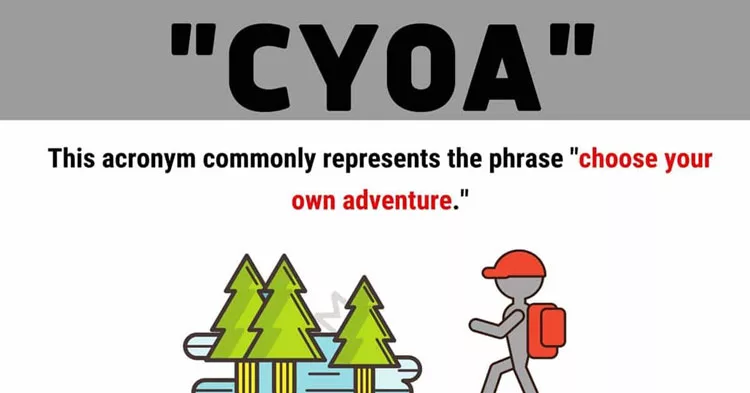 The CYOA genre started back in 1979 with a book series published by Bantam Books. It's said that these books also influenced DnD and other similar role-playing games. However, sometimes CYOA is translated differently. For example, CYOA meaning "Cover Your Own A**," is a term used in entrepreneurship, business, and more professional settings.
Where Can You Find NSFW CYOA?
The online world is filled with websites that provide you with CYOA and CYOA NSFW content. Here are the top 5 places you should visit if you are interested in building your own adventure.
Reddit
Without a doubt, Reddit.com is one of the most popular community-driven websites. It provides millions of genres, including both SFW and NSFW content. NSFW CYOA Reddit is quite popular, having over 87k members and plenty of daily updates.
BearArchive
BearArchive started in 1998 and provided users with interactive story content. Today, it is known for its CYOA stories, allowing users to easily create their own adventures. The website also comes with a forum and Discord section if you want to interact with the community.
Godling Of Aliot
This archive is filled with plenty of CYOA porn with pretty pictures. The stories are engaging and sexy, and the character design is superb. The site provides you with basic and interactive stories to enjoy.
ImageChest
CYOA porn is a lot more interesting when you have pictures, and ImageChest is all about that. This picture website is filled with various SFW and NSFW niches, including a section dedicated to CYOA stories.
Reality Mixup Interactive
If you prefer game-like CYOA stories instead, this is the right choice. The website provides you with an interactive story. There is no need to register, simply start by customizing your character and the game settings, and enjoy the adventures ahead.
How to Create CYOA Porn Images for Your Fiction?
With today's technological advancements, you no longer need to have extensive artistic skills to create high-quality characters for your own CYOA story. If you want to create an interactive adventure with interesting characters, there are many CYOA character creators that can help.
For example, Deepswap is an in-browser CYOA generator that allows you to create deepfake photos, GIFs, and videos. The interface is user-friendly, so the app is suitable for newcomers. With Deepswap AI, you can easily faceswap real models' faces in any scene, GIF, or image, in order to create the perfect NSFW CYOA illustrations.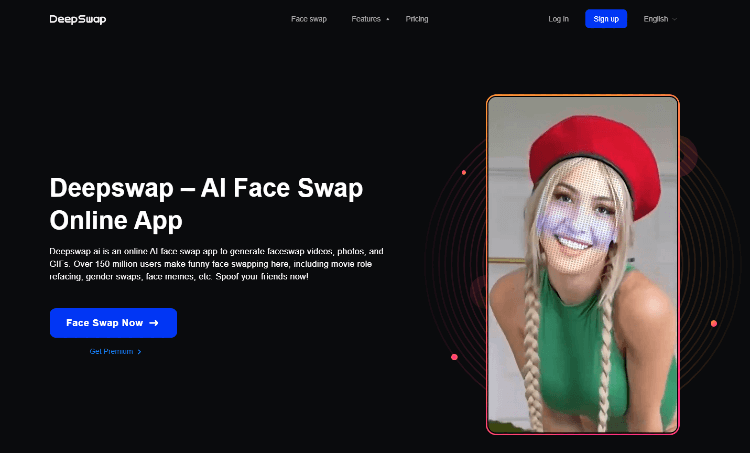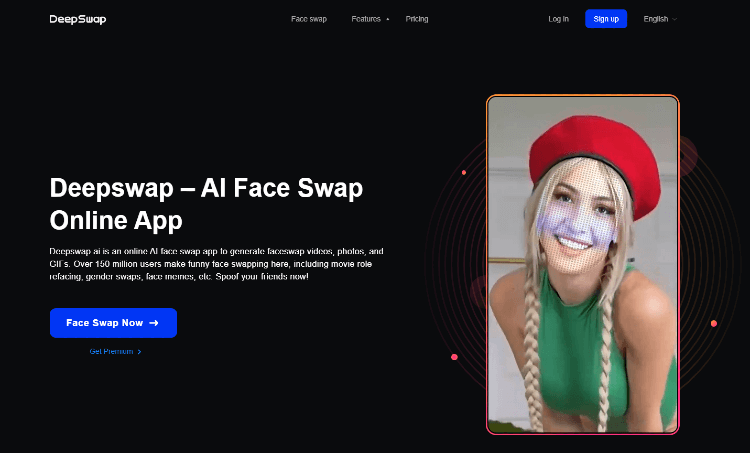 Read More: Face Swap Apps for Adults in 2023
Deepswap provides you with realistic and no blur results without any watermarks. The app can simultaneously swap multiple faces on a photo or a video. The loading times are short, and the web-based app can be enjoyed on virtually any device.
Some features are available for free, but if you really want to see high-quality CYOA porn results, you should consider Deepswap Premium. This web-based app requires registration and provides its users with 50% off on their first purchase. Other than the monthly subscriptions, you can opt for purchasing credits separately instead.
Steps to Create NSFW CYOA Images
The CYOA character creator can be used to create NSFW CYOA images. It welcomes both SFW and NSFW content. Before you can start using Deepswap privileges, you'll have to register. You can create a new account or register with an existing Google/Facebook profile instead.
Once you register, follow these steps to create deepfake NSFW illustrations for your CYOA content.
Step 1: Uploading Files
On the homepage of Deepswap click "Face Swap Now" and then "Upload File." You can upload any real NSFW videos, photos, and GIFs with the pose or scene you want. Make sure the media file comes with real face(s) and contextual information for your CYOA story.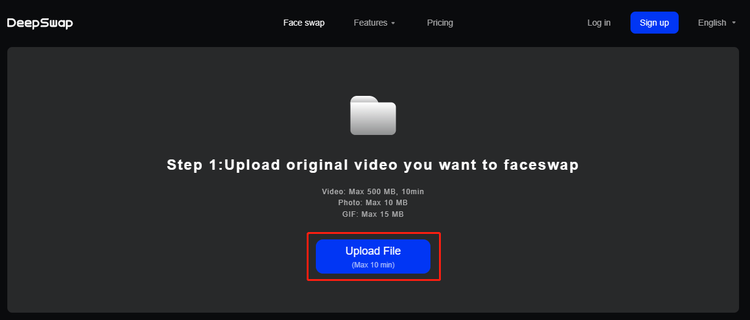 Step 2: Choosing a Target Face
Once the file is uploaded, pick a target face by clicking "Add Face". You can add a variety of faces from movies or your own personal photos/videos. For example, you and use a celebrity face to replace the source face on the image or video.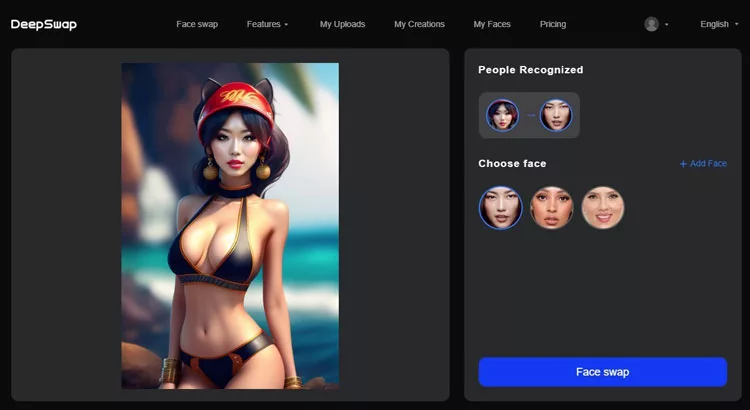 Step 3: Create an AI Faceswap
After choosing the Target Face, you will see it appears beside the source face above. Then, click "Face swap" button and wait a couple of seconds. The tool will put the target face on the body.
Step 4: Saving Results
If you want, you can click "Save" to download the NSFW results, or you can start a new faceswap by clicking "Upload Next File."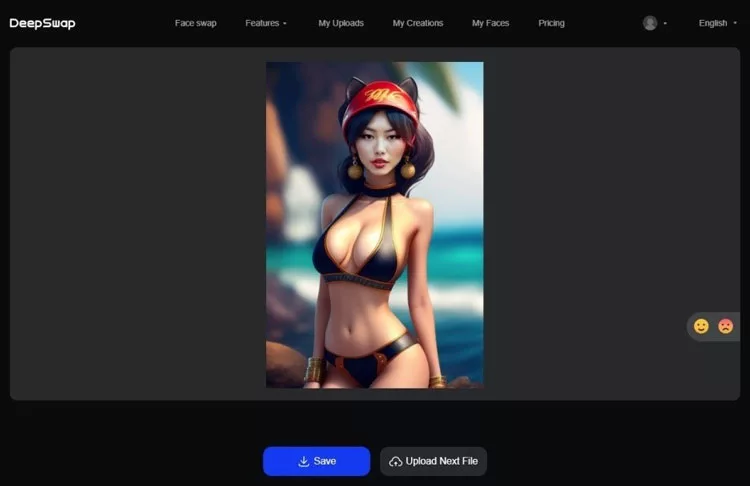 Now, you can illustrate the generated deepfake image to your CYOA content.
Just have a try on this CYOA generator:
Other Tools to Create CYOA NSFW Images
Most AI faceswap and NSFW generator apps can help you create real people CYOA images, but the quality of the results will vary. For example, if you want to generate customized anime pictures, you should consider SoulGen.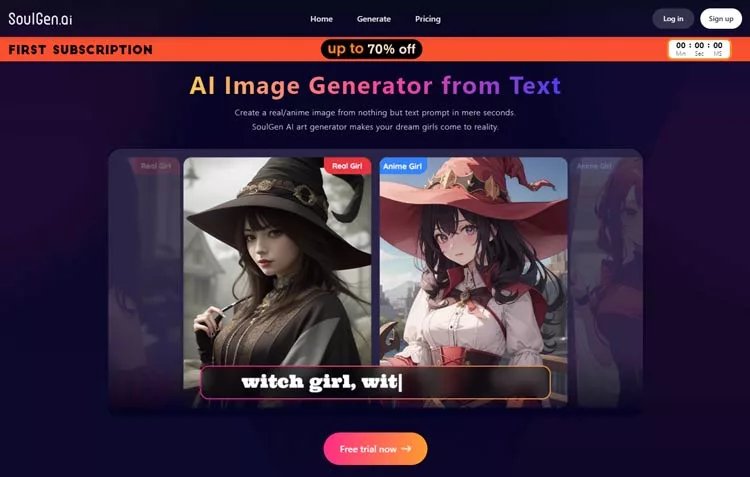 This app is a highly-rated AI anime CYOA character generator known for producing high-quality content. It allows its users to customize the results, producing realistic and detailed images with various styles and features.
SoulGen comes with a couple of freebies that will be blurred. To remove the blur, you'll have to subscribe. The first subscriptions come with a big discount, and you get to utilize SoulGen's ability to generate anime pictures for CYOAs.
Read More:
Summary
Many people enjoy building their own adventures through CYOA content. However, with today's technology, you can easily customize your own CYOA stories. Apps such as Deepswap can help you create deepfake SFW and NSFW content. You could also generate a personalized anime picture from scratch with the help of SoulGen. These AI apps will do all the hard work for you while you get to indulge yourself in creating a fun, engaging, and even naughty NSFW CYOA story.