What Is Face Swap Live?
Face Swap Live is an application that identifies your face and another person's face and swaps the major facial features. In this application, you can exchange faces with friends in real time, which is very cool. Moreover, this app can help you record videos or pictures of yourself switching faces with a celebrity, a friend, or any other amusing image from the internet on your smartphone.
This app is unique in that it uses your camera's live video feed to flip between faces in real time. You've always dreamed of seeing your face in Marilyn Monroe's iconic photograph. When you put your moving tongue on a picture of your favorite animal, you'll be amazed.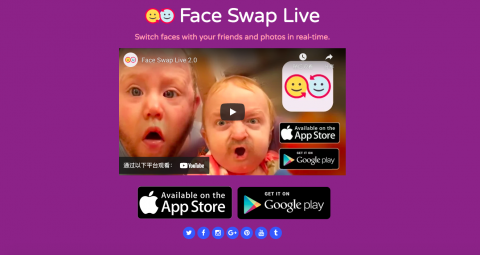 Features of Face Swap Live
Face Swap Live is powered by cloud-based artificial intelligence (AI) picture and video creation technology. It facilitates the creation of fresh, highly-targeted, highly-usable visual content. This app's ability to swap faces with your friends may be both terrifying and humorous. Still, as it also allows for Internet searching and social sharing, it is best suited for young people.
Below you can see the three most important features of the app:
The app makes it easy to swap faces with friends. Simply point the camera at you and a friend, and the application will swap your faces in real time.
Another feature of this app is the ability to swap photos and filters. The only thing required of you is to choose one of the 3D filters or images and then swap the face.
Mask Costume Mode is another interesting feature that's worth mentioning. Simply pick and choose the hat, spectacles, and beard you'd want to wear for wacky and amusing outcomes.
Pros and Cons of Face Swap Live
Pros
· Simple to Use
Face Swap Live is quite simple to use. Upload a video and two images, and it will handle the rest. No difficult instructions or tutorials are required.
· High Quality
Face Swap Live employs cutting-edge facial recognition technology to guarantee that the swapped faces are authentic and lifelike. The final product is a high-quality video with realistic and natural-looking faces.
· One-time Cost
Face Swap Live is a one-time purchase program with no recurring costs. This makes it more inexpensive than other monthly subscription-based video editing programs.
Cons
· Restricted to Just One Face
Face Swap Live is an excellent tool for exchanging faces, but it can only perform one face swap on each clip at a time. This indicates that you are unable to change faces on numerous videos at the same time.
· Credit-Based
As powered by deepfake technology, Face Swap Live operates on a credit system. This indicates that to access the app, you will need to purchase credits. Credits can be purchased in increments of 10, 25, or 50, respectively.
Alternatives and Competitors
Using Face Swap Live, you may swap faces with a friend or a photo in real time. All you need to do is to take pictures of yourself posing as a famous person, a friend, or an amusing internet image.
Face Swap Live's competitors, and the best deepfake technology apps in this genre are all listed here:
FaceMagic
FaceMagic is an AI-based face swap app powered by deep fake technology that allows you to swap your face on GIFs, movies, photographs, and other media.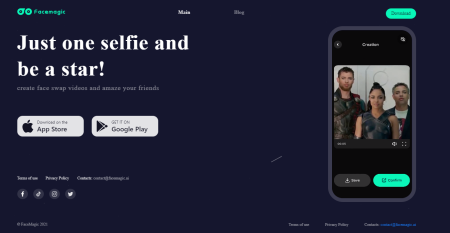 Deepswap.ai
Deepswap.ai is an online deepfake website tool that uses deepfake technology and can be accessed online to generate various kinds of deepfake projects in a few seconds. Furthermore, it is the best deepfake tool available online, enabling users to produce deepfake videos or fun pictures with just a few clicks of the mouse.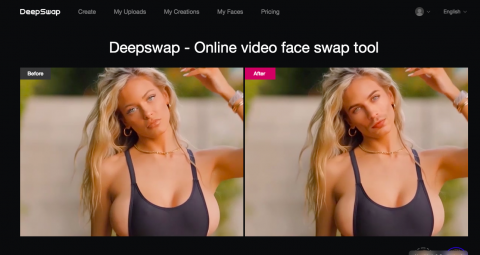 FaceApp
With the help of this app, you can alter your appearance to look younger or older. Putting on different makeup, or a mustache, or simply changing your hairstyle is a fun activity that you and your friends may do together. Play around with your expression—you'll definitely make people laugh!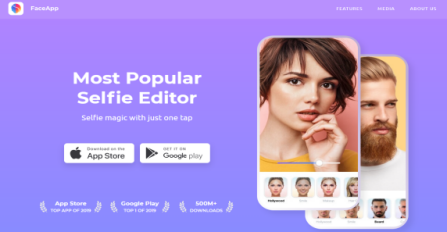 Conclusion
In short, Deepswap.ai is one of the best faceswap tools that uses deepfake technology in order to morph your face and become a different person. By using this tool, you can do as much or as little as you wish, all from the comfort of your own home. You can even share your creations with your friends on social media.